Here are two labels from my collection of photographed items.
Whilst not connected directly with the NVR they do show that Peterborough was an important staging post for goods by rail through the area and across the country.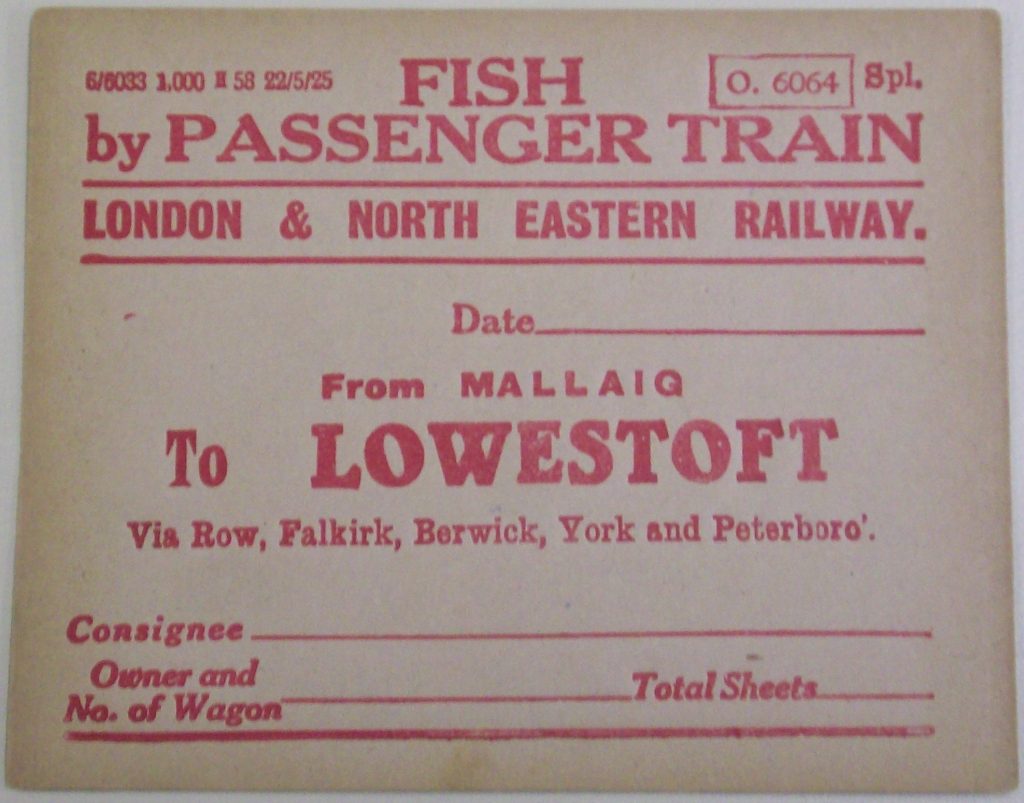 Now the one above is for fish from Mallaig in Scotland to Lowestoft on the East coast.
I would guess some will be thinking why send fish from Scotland to a port on the East Anglian coast?
Well as far as I can find out they used to follow the herring around the coast and it was sent to Lowestoft for processing, should you know differently please drop me an email.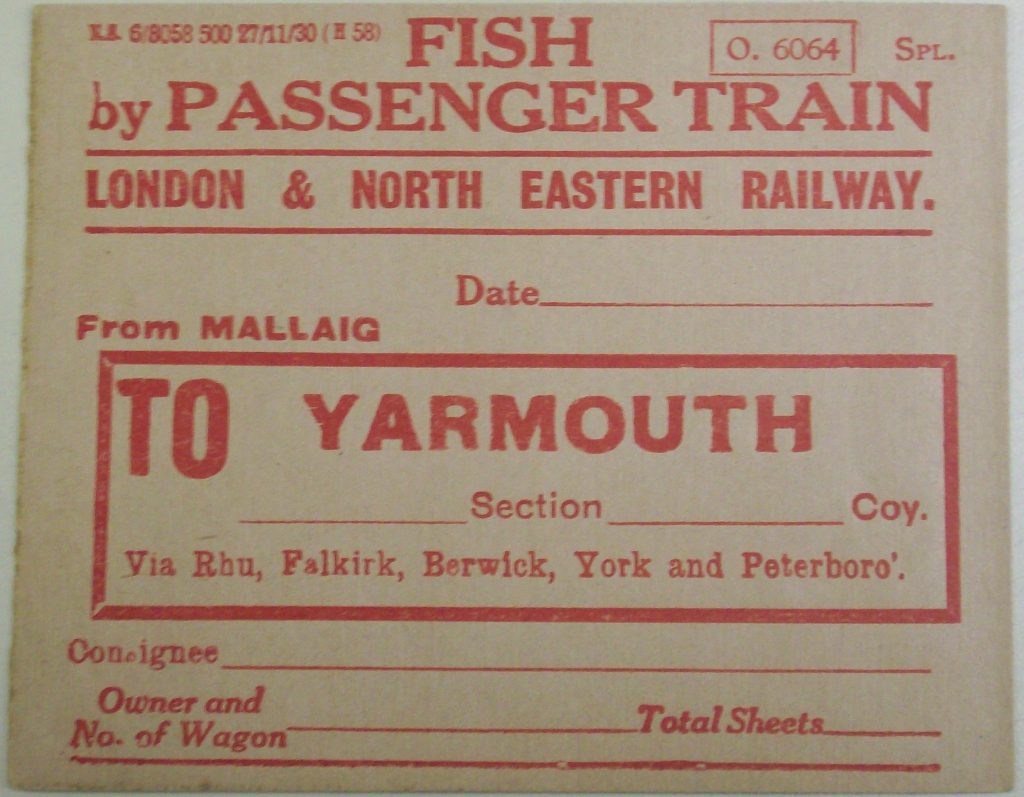 This image above again shows fish from the West coast of Scotland to the East coast of England. But in this case to Gt Yarmouth.
Judging by the date on the top left of the second image these are from the 1930's
Should you have any more you can add to what I have written above reference the transportion of the fish from one port to another then I would love to hear from you.
Contact details are in the right hand column.