One part of the railway that's only seen from afar by the majority of visitors is the signal box at Wansford.
There is no truth in the rumour that it is home to a group who chant, and dance around levers whilst clutching a mug of tea in one hand and a duster in the other. No, it is home to the Signalmen who work to keep the trains running and the passengers safe.
So let us take a look inside this building built upon bricks.
The Wansford Signal Box.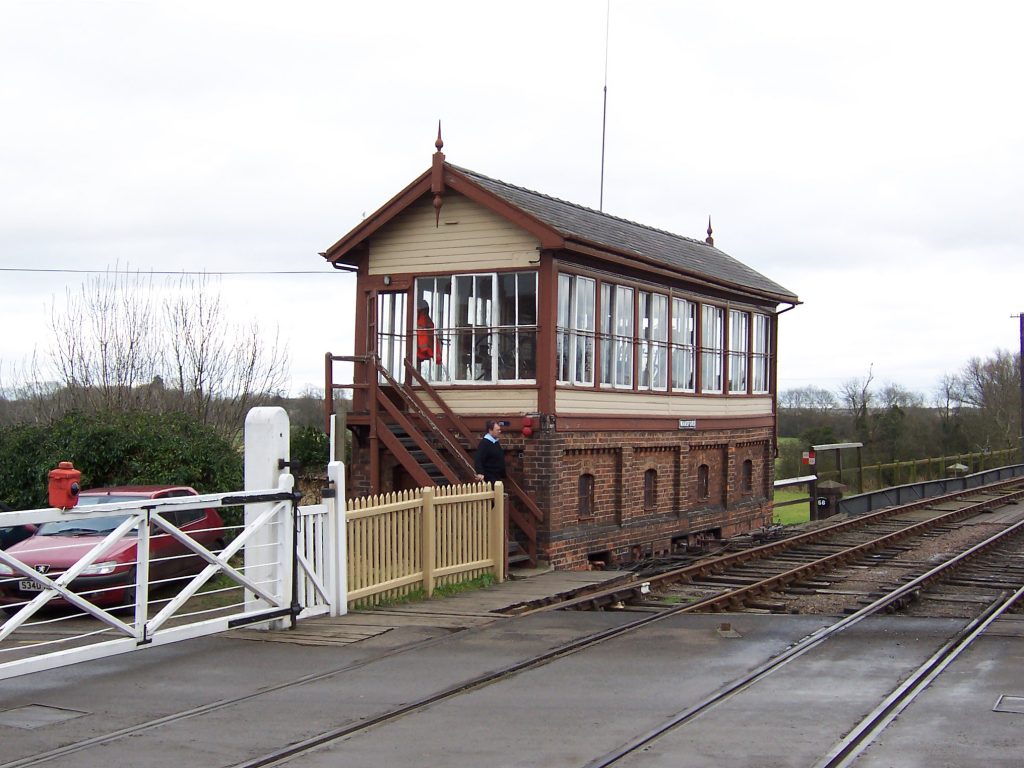 Now lets have a look inside.
Here is a view looking towards the station of the frame of levers that control the signals.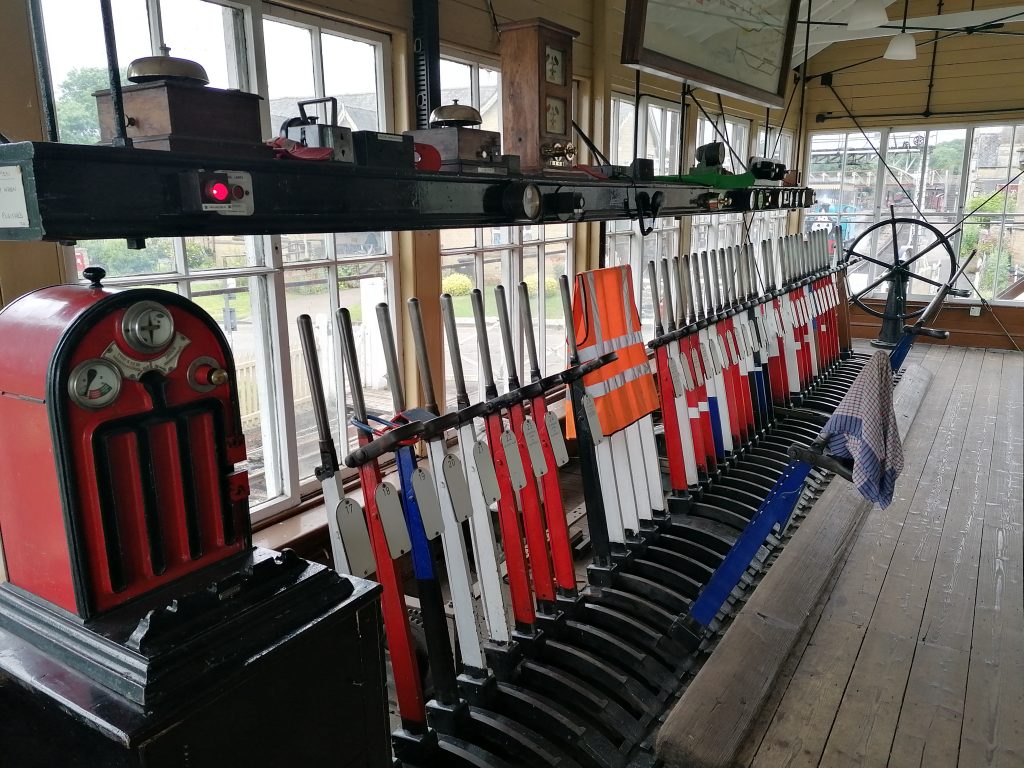 The view of the big outdoors in front of the box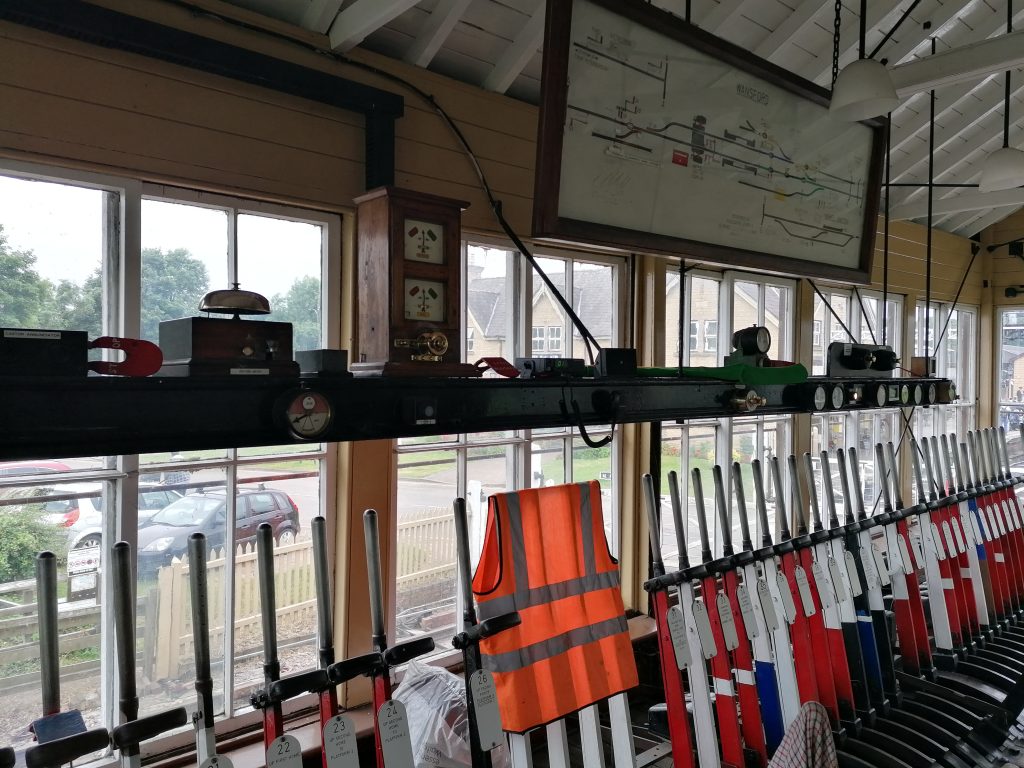 A view away from Wansford over the river towards Peterborough. Note at the end the comfortable seating and extensive catering facilities. Ideal for a leisurely drink or a read between trains.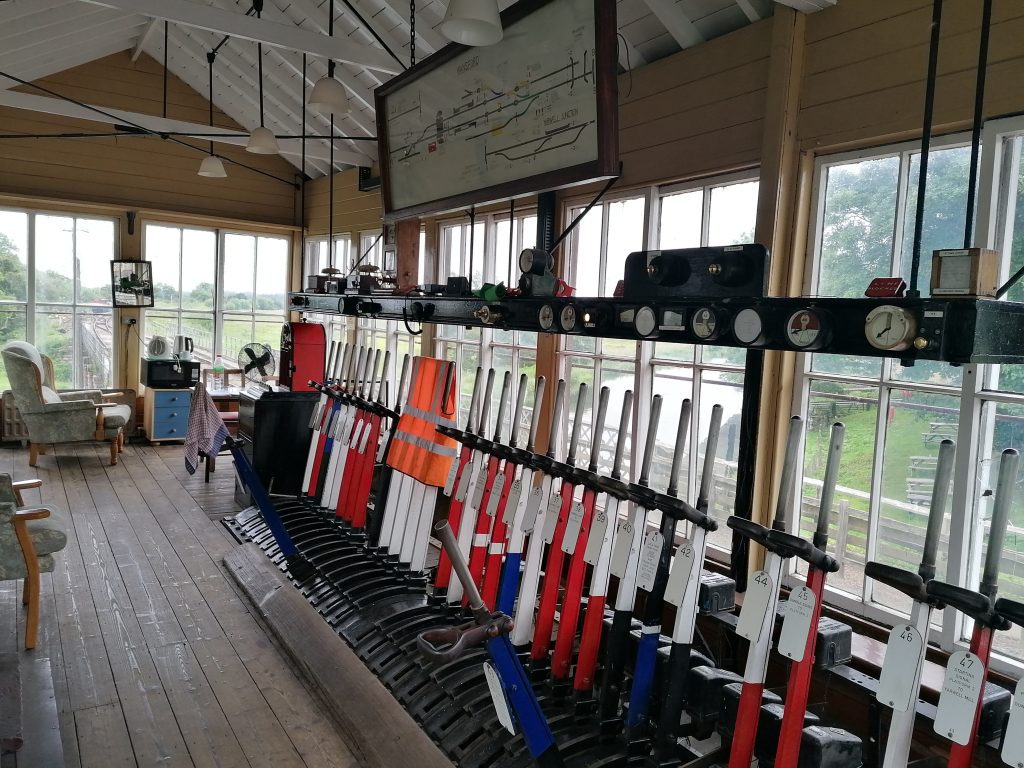 Here on the right you can see the wheel that's turned to open and close the crossing gates.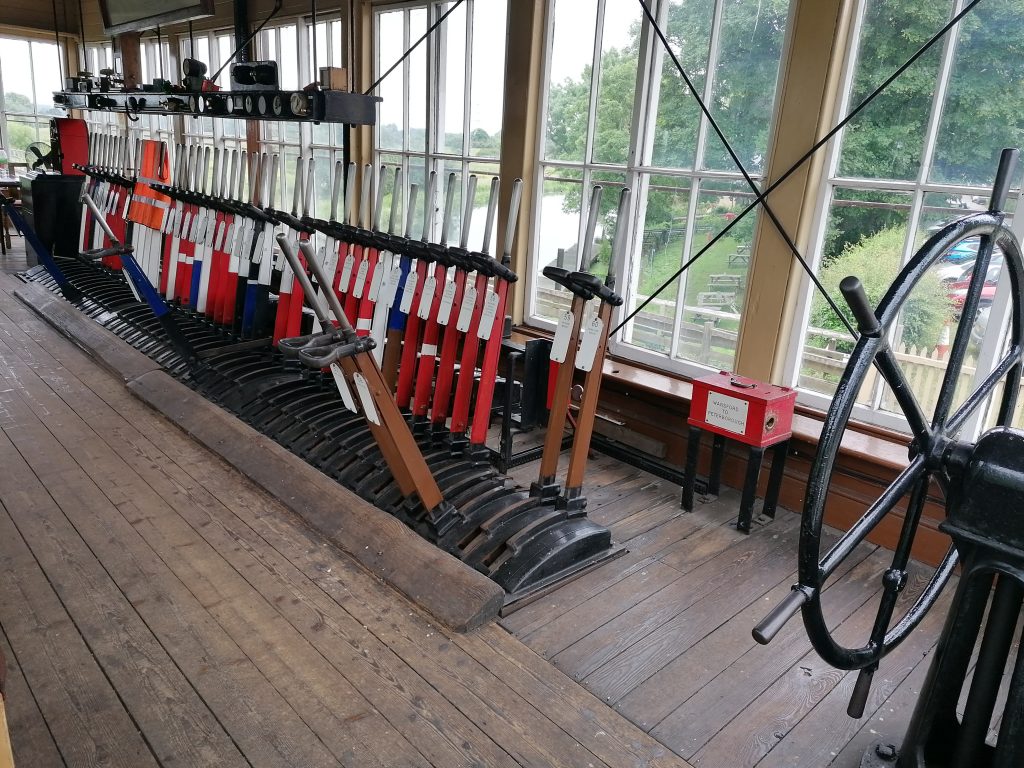 Here is the diagram of the signals, points etc. controlled from the box.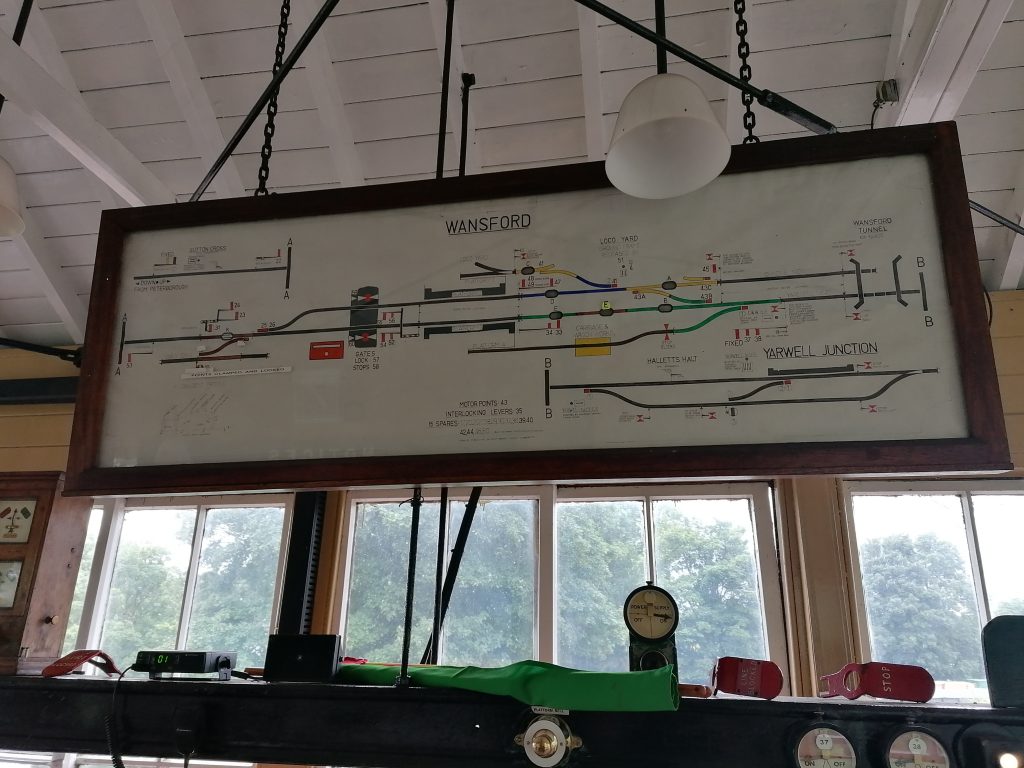 Zak proudly told me that he refurbished this instrument himself. It is impressive and a lovely piece of work
© Zak Harding
So there you have it, a view inside the Wansford Signal Box. Part of the railways history that was in use when trains ran on the line many years before the Nene Railway was even thought of.
If you ever get a chance to look round the box then please do so, it's a part of railway history preserved and in use every running day.