There is a lot to be learnt from old railway maps.
Take this one for example:-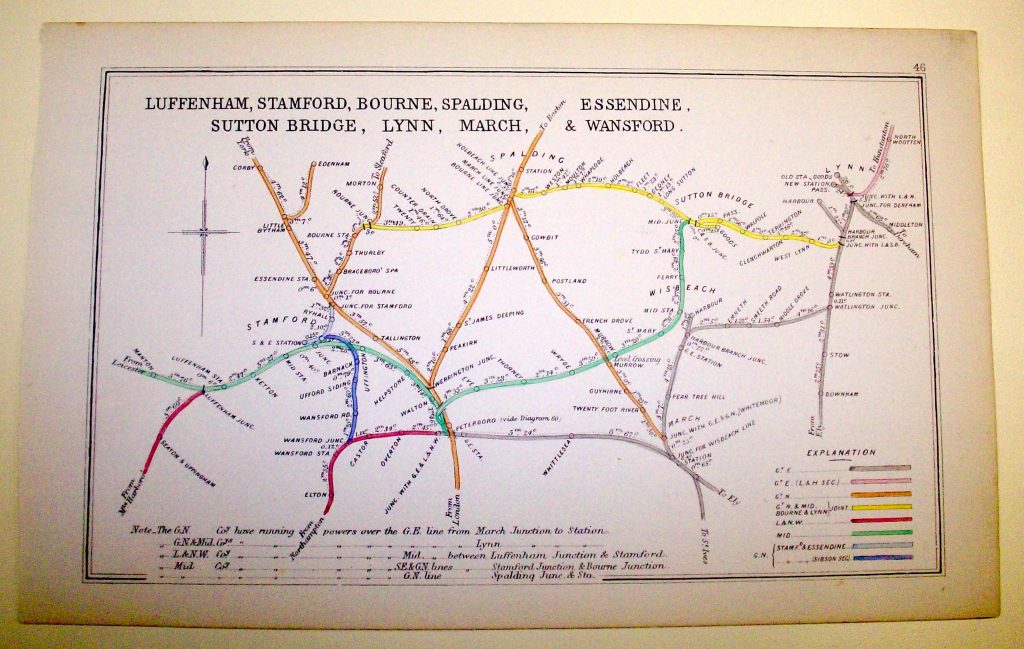 If you look at this map you will be able to follow the line from Wansford to Peterborough and beyond.
The keen ones will notice the line from just outside Wansford to Stamford. Also you will notice this map predates the Fletton Loop.
It's interesting to use something like Google Earth to follow the old lines that whilst on this map don't exist anymore, the Stamford one being a good example.
Have a try and look at what you can see from current on line maps of what still survives.