For some time now the main signal gantry at Wansford has been in need of a little attention to the wooden deck. Some of the timbers were life expired and had crumbled making access for the S&T team to carry out maintenance very difficult and somewhat hazardous.

Last week Tim Hobman was given the task of replacing the timber and reattaching the signal pulleys, of which one of them had almost fallen through the deck.

By the end of the week the new deck was installed and the signals back in operation. Another essential job ticked off to keep the railway going.
Pictures by Tim Hobman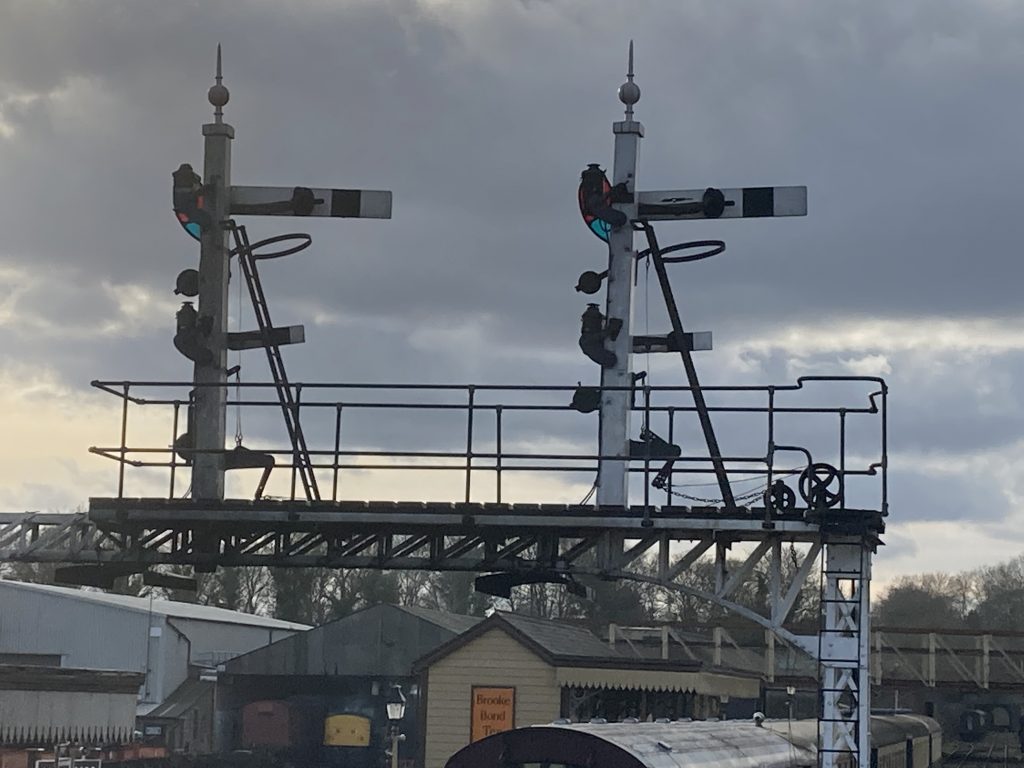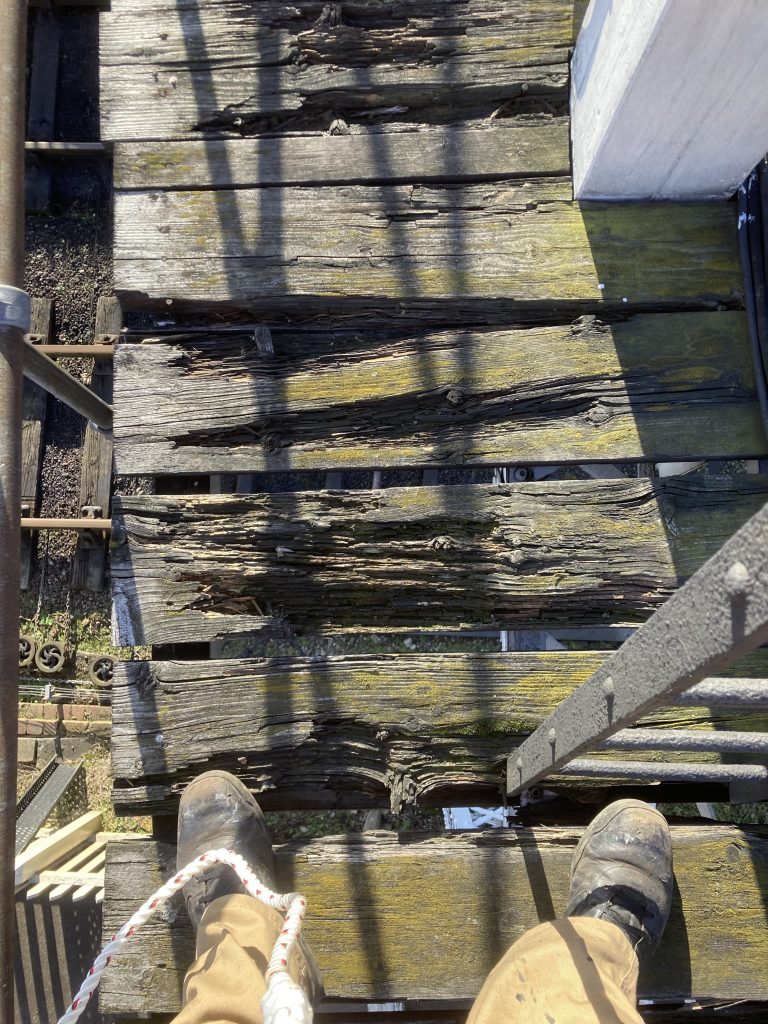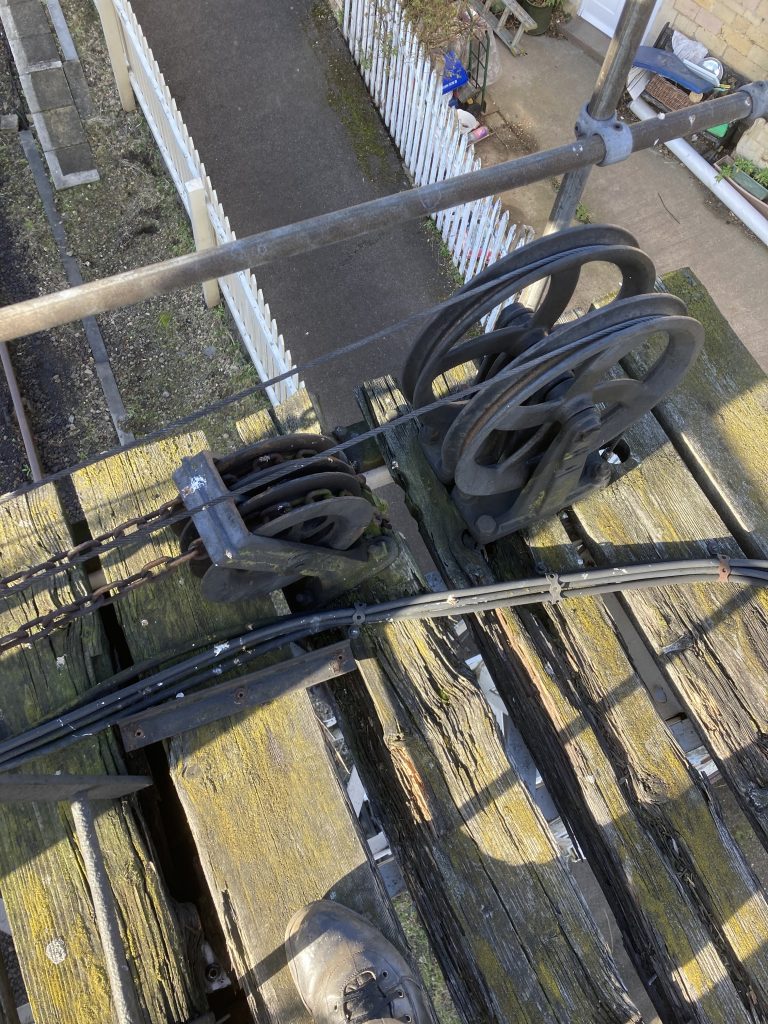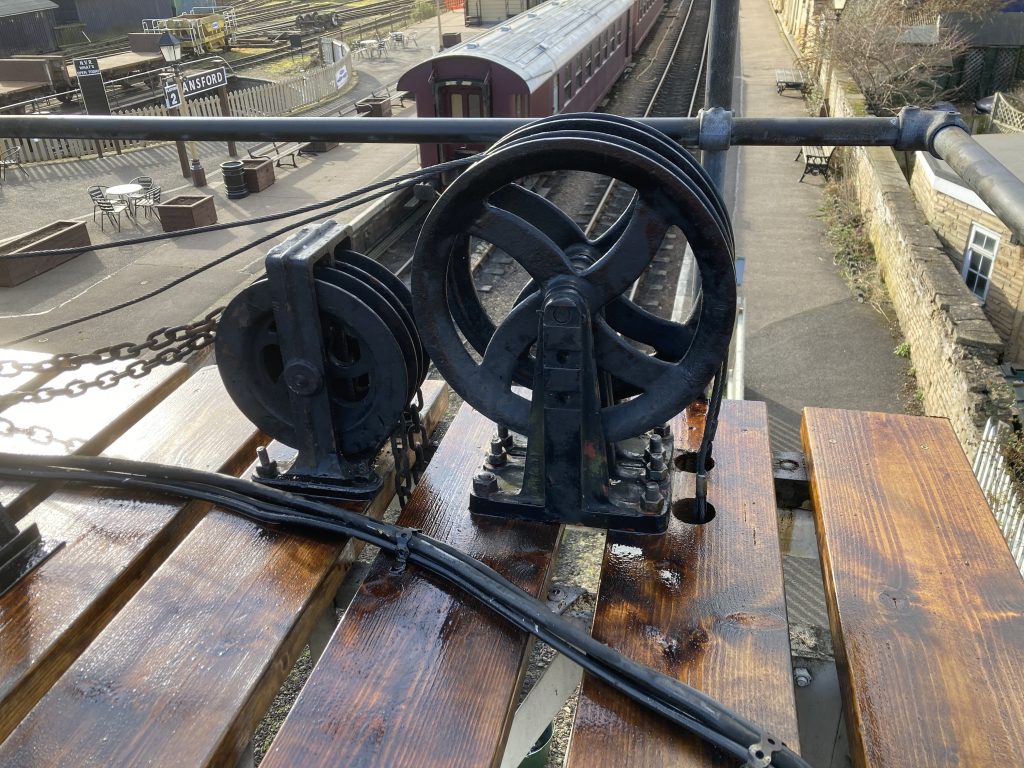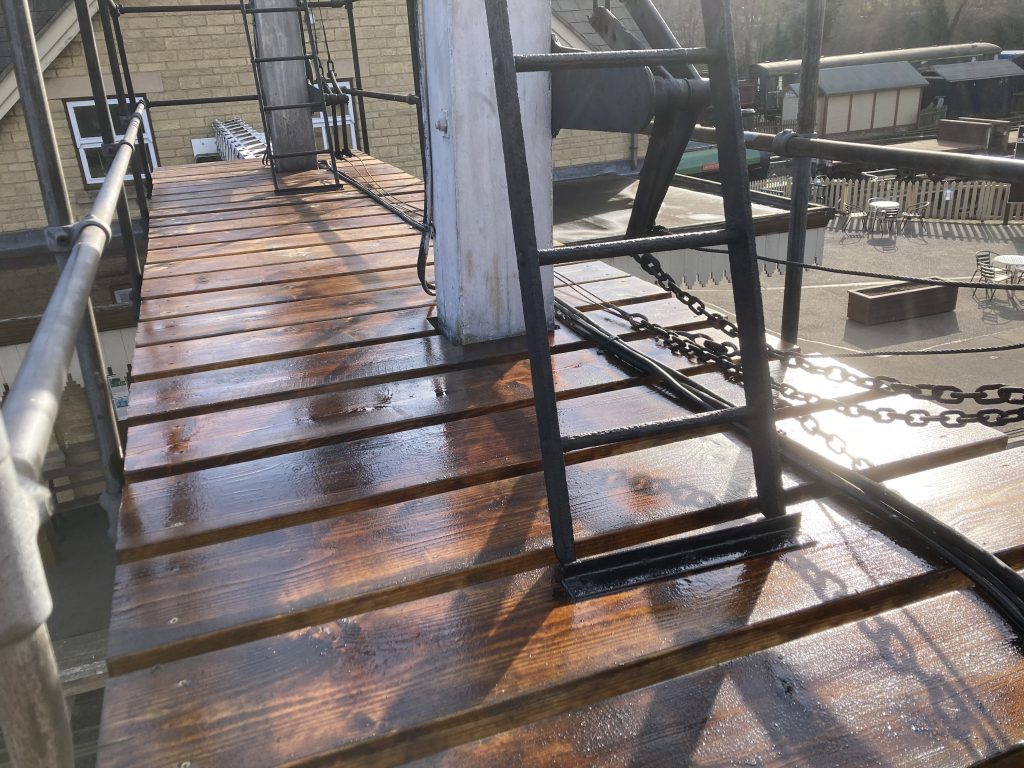 One of the many maintenance jobs that goes on behind the scenes that most visitors never see.