Part One – Yarwell to Wansford
In the following chapters I will be showing you practically all the best and popular spots to see trains passing from public spots from a collection of photos spanning 10 years taken in all 4 seasons. We start at the west of the line at Yarwell Junction and head east to the other end at Peterborough Nene Valley. In this chapter will focus on Yarwell and Wansford.
One of my favourite spots to photograph trains the west portal of Yarwell Tunnel taken from the public viewing area which is reachable via a footpath from Yarwell station and beyond from Nassington village.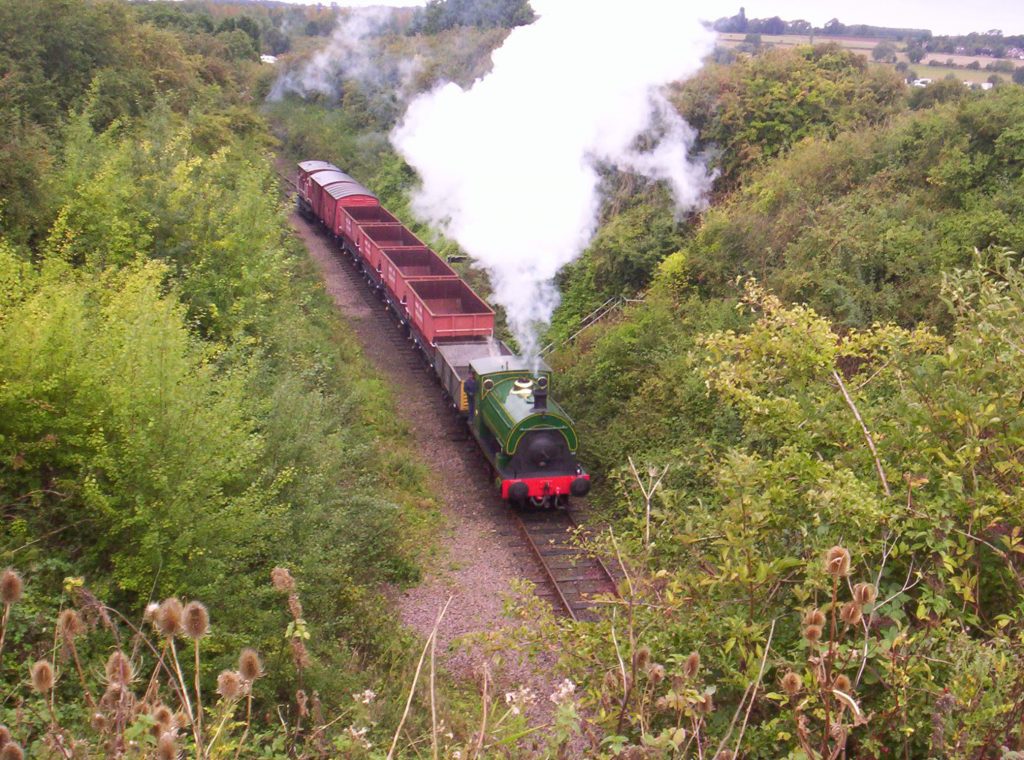 Visiting Peckett 1438 enters Yarwell Tunnel with a demonstration freight during the 2013 Autumn Gala.
Here we see visiting 56xx 5619 exiting Yarwell Tunnel July 2018.
With original station building, level crossing gates, superb signal gantry, old railway cottages and original signal box still on its original foundations plus river crossing Wansford station evokes the atmosphere from golden age of steam. Its amount of character makes a popular station for photographic charters.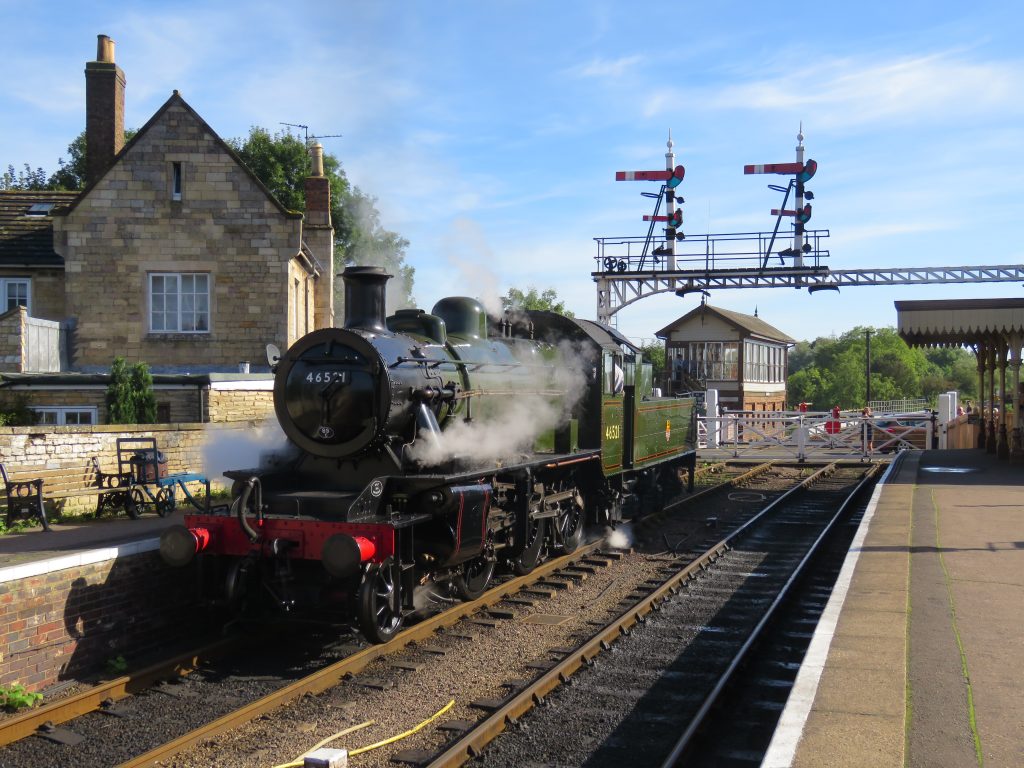 A class of the loco that would of probably worked the line in steam days Ivatt 2MT 46521 adds to the atmosphere parked in front of the signal gantry with the old railway cottages to the left and signal box in the background during the 2016 Autumn Gala.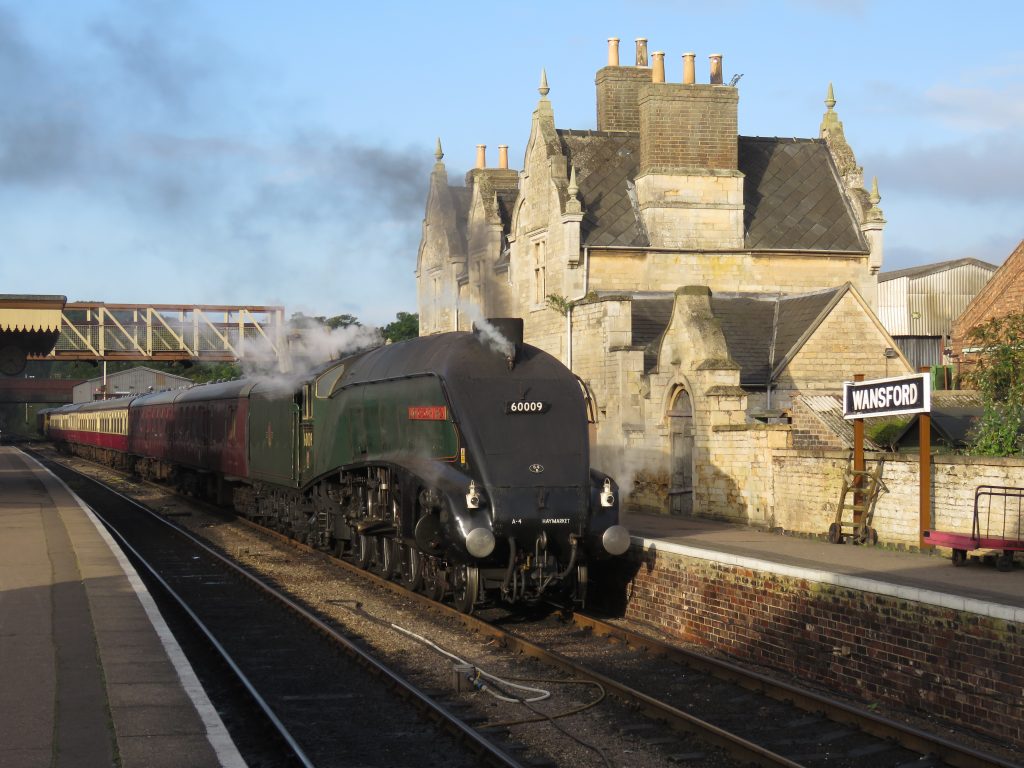 A4 60009 Union of South Africa stands in front of the original Wansford station building during a photo charter in September 2017.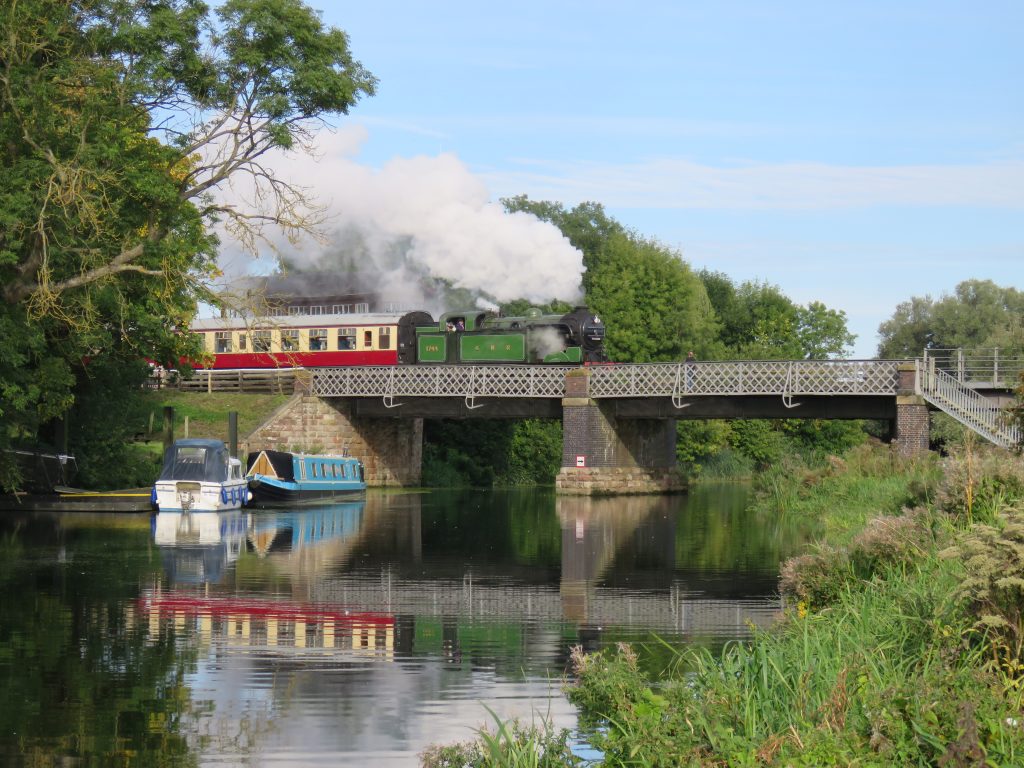 N2 1744 departs Wansford with the early morning sun capturing its reflection nicely in the river during the Autumn Steam Gala 2015.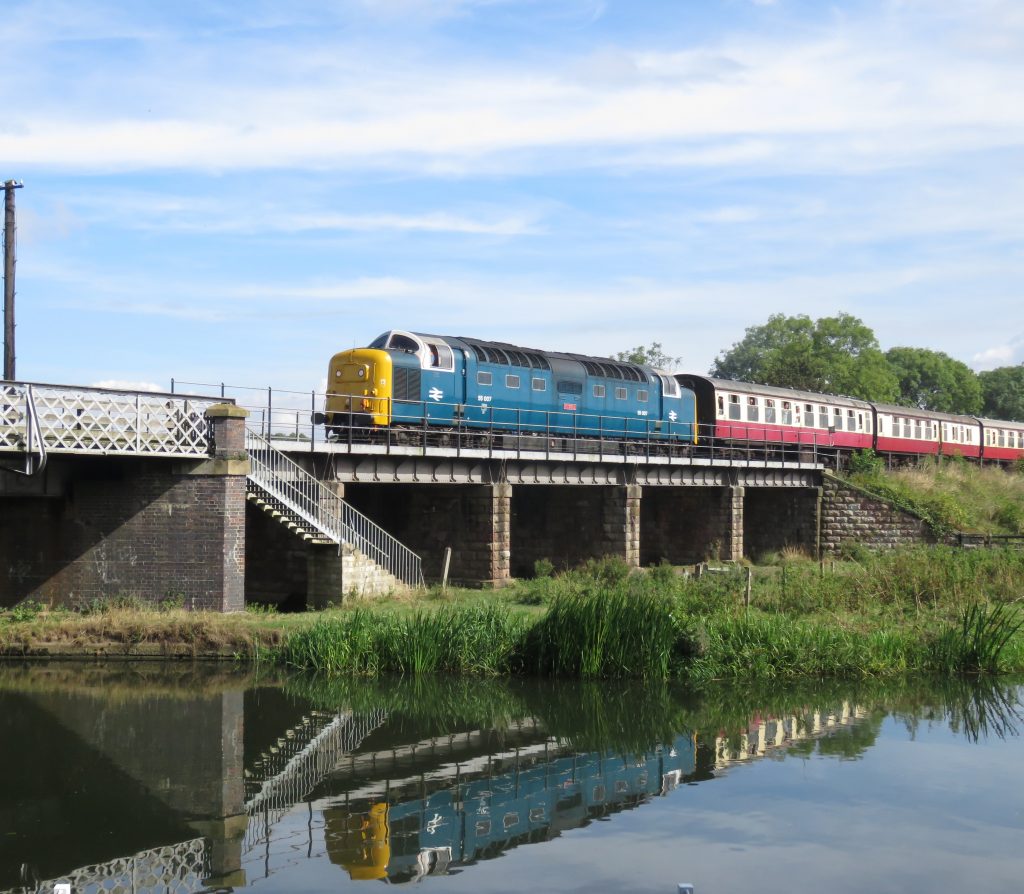 Deltic 55022 Royal Scots Grey running as scrapped classmate 55007 Pinza crosses the Nene entering Wansford.