One of the comments I often come across from visitors is the fact that we do the paper tickets and not the old style Edmondson tickets.
The main reason is of course cost, the old style tickets with serial numbers on are not cheap to produce.
So to hark back to the days when everything was rosy and the sun always shone in the summer here is a ticket from Wansford to Peterborough & return.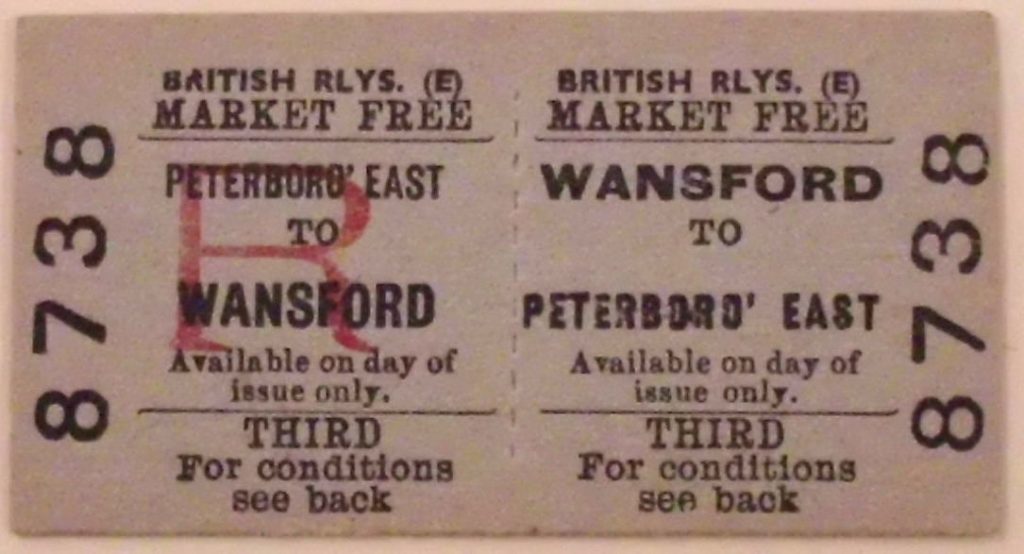 Sometimes amazing things happened, for example Peterborough Utd actually progressed in the FA cup. For the football fans amongst you here is a ticket from the 1960's Peterborough to Sheffield for a football match. I wonder how many fans still have one of these tickets?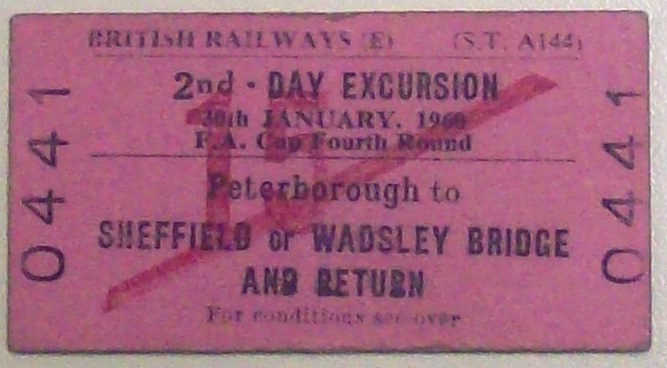 I will see what other ticket images I can dig out and will post here if I think they will be of interest. If you have any and would be happy to have them reproduced here then please contact me. The email address is in the right hand column .