Today sees another freight driver experience on the railway.
This time 92 Squadron is providing the pulling power.
Here it is running round over the bridge approaching Wansford station.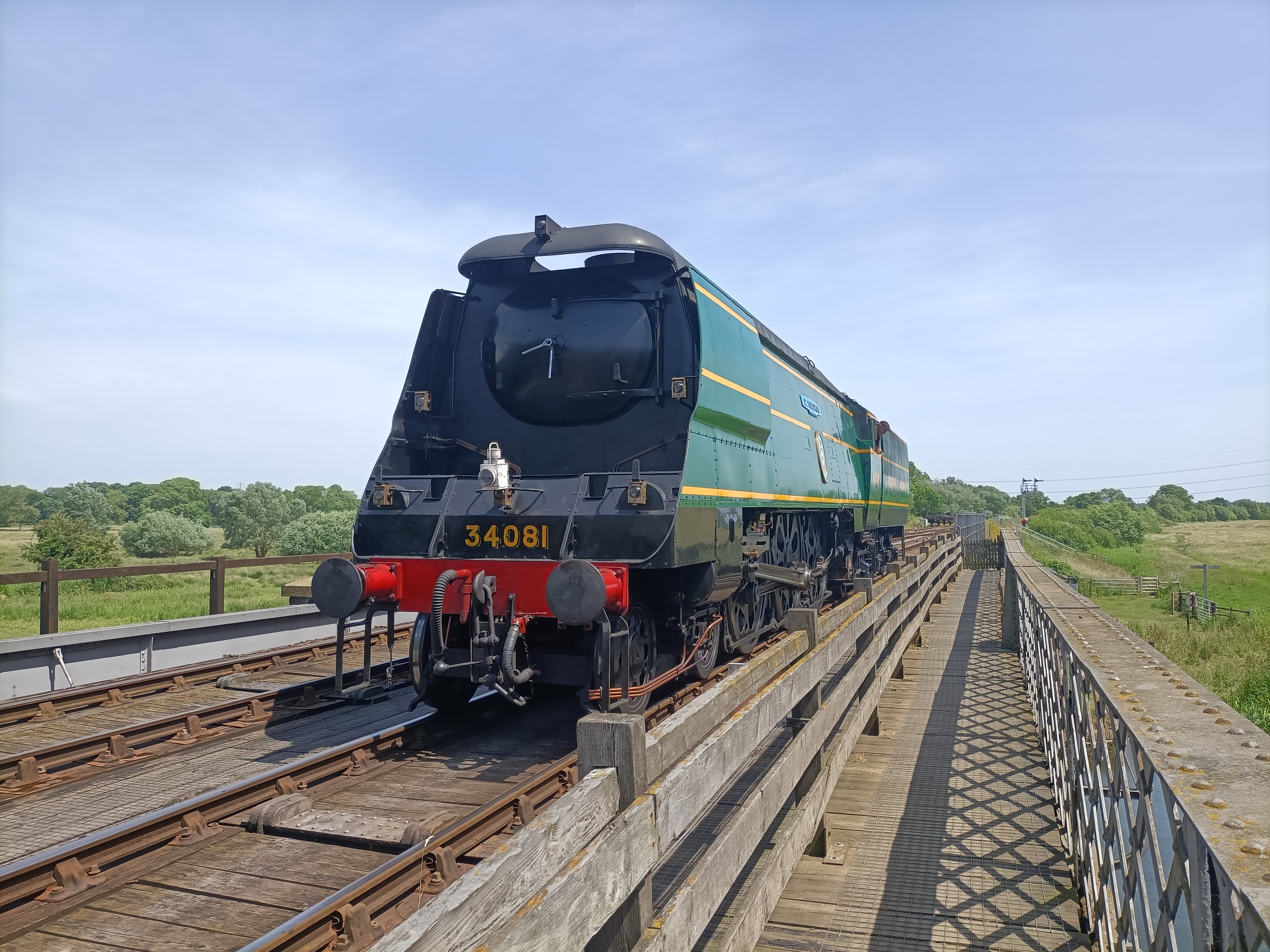 Here we have the freight returning to Wansford crossing the River Nene.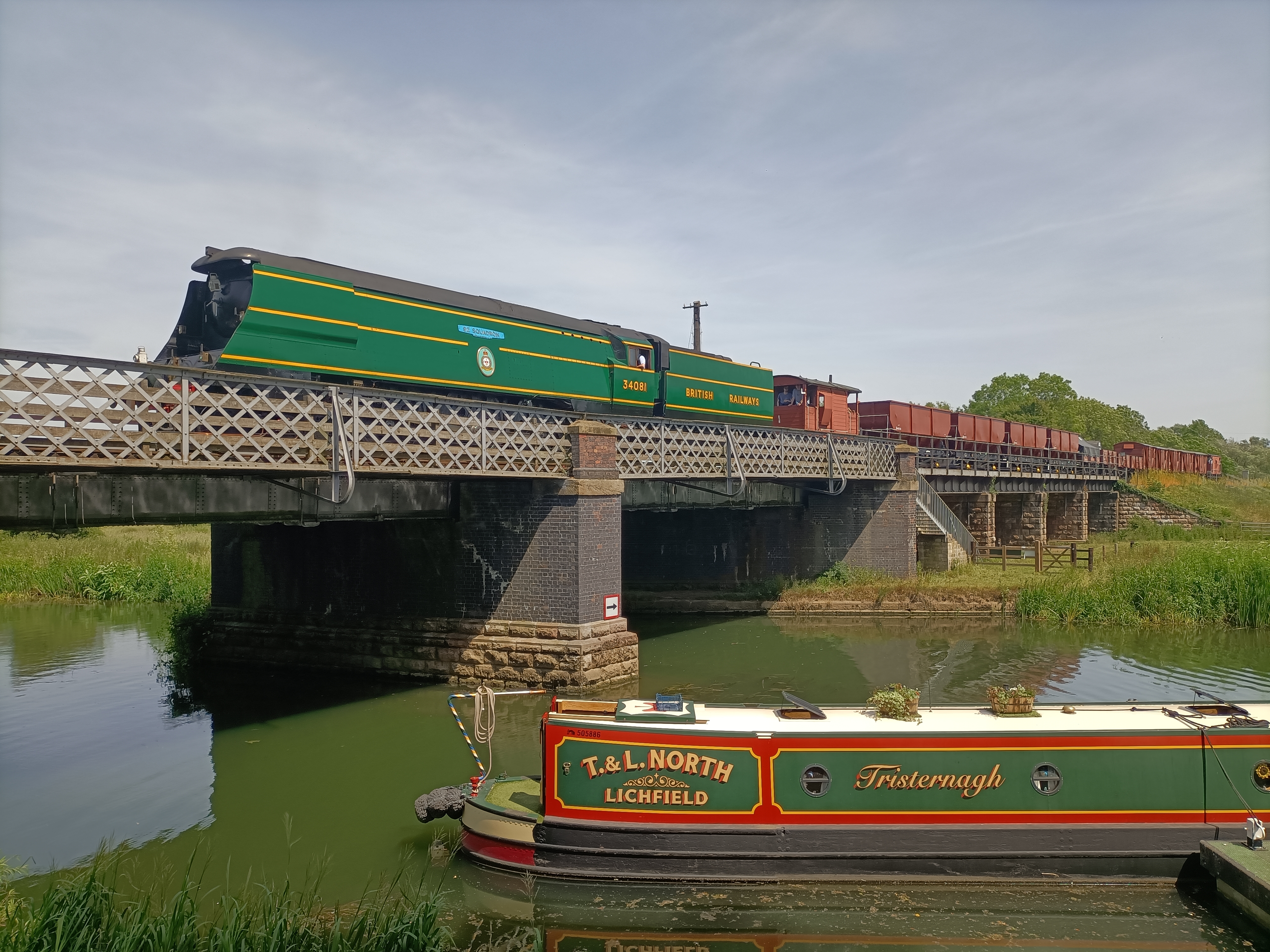 Perfect day for playing trains though a bit on the hot side with the temperature here currently at 33.2c
Events like this are nice earners for the railway and enjoyable for those participating as well. No doubt a good day will be had by all.