Part Two – Wansford to Overton
In these chapters I will be showing you all the best and popular spots to see trains passing from public spots from a collection of photos spanning 10 years taken in all four seasons. In this chapter we cover the stretch between Wansford and Overton having covered Yarwell to Wansford in Part one. With a public footpath practically paralleling the railway all the way to Peterborough there are plenty of good public places to view the railway from some of which are the most popular on the line. 
On leaving Wansford the footpath and line run parallel on an embankment for about a quarter of mile giving a good close up of view of trains arriving and departing Wansford.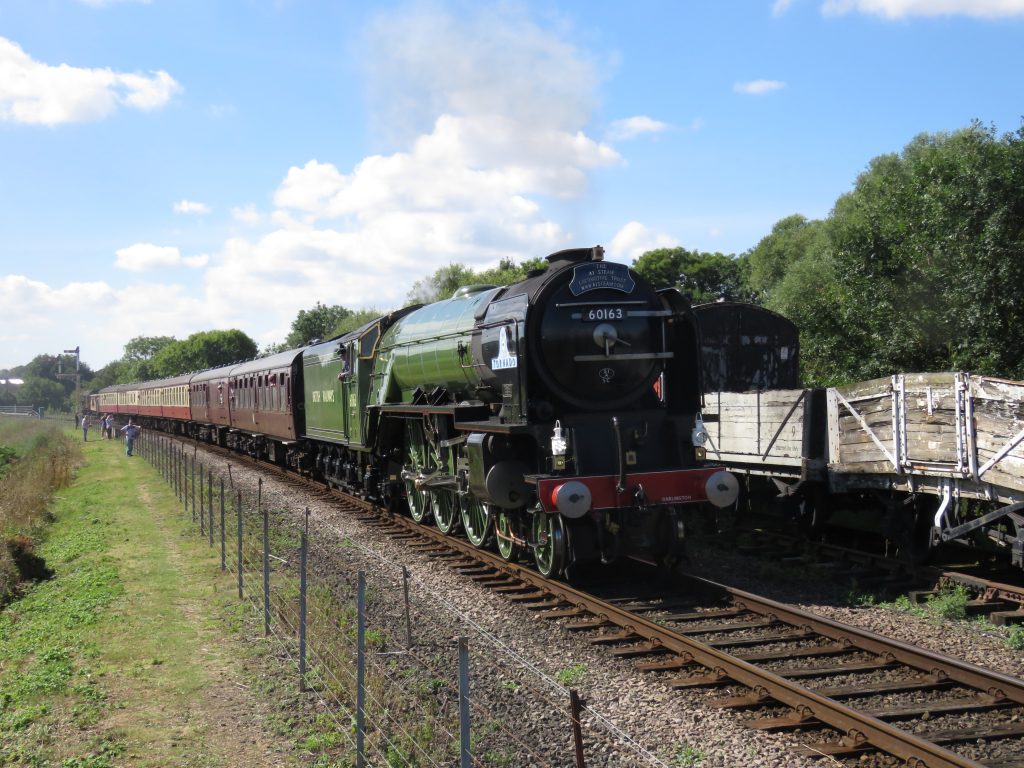 Here we see Tornado departing Wansford for Peterborough August 2016 before goes onto roughly level Castor straight.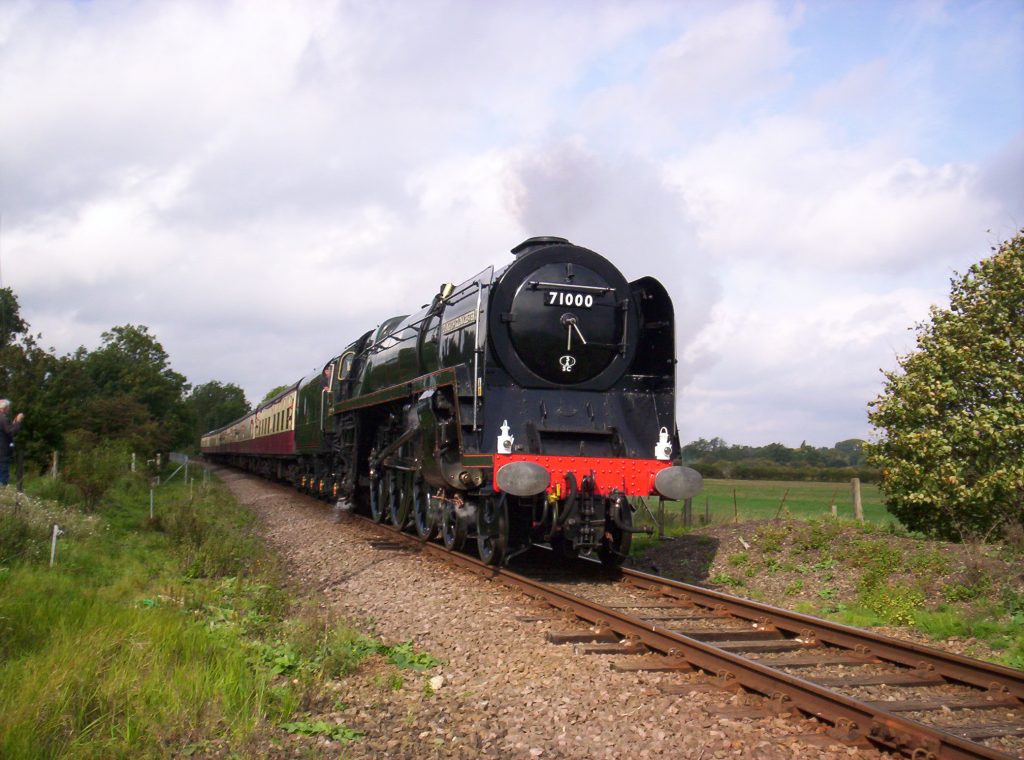 71000 Duke of Gloucester heads onto Castor Straight near Sutton Cross September 2011.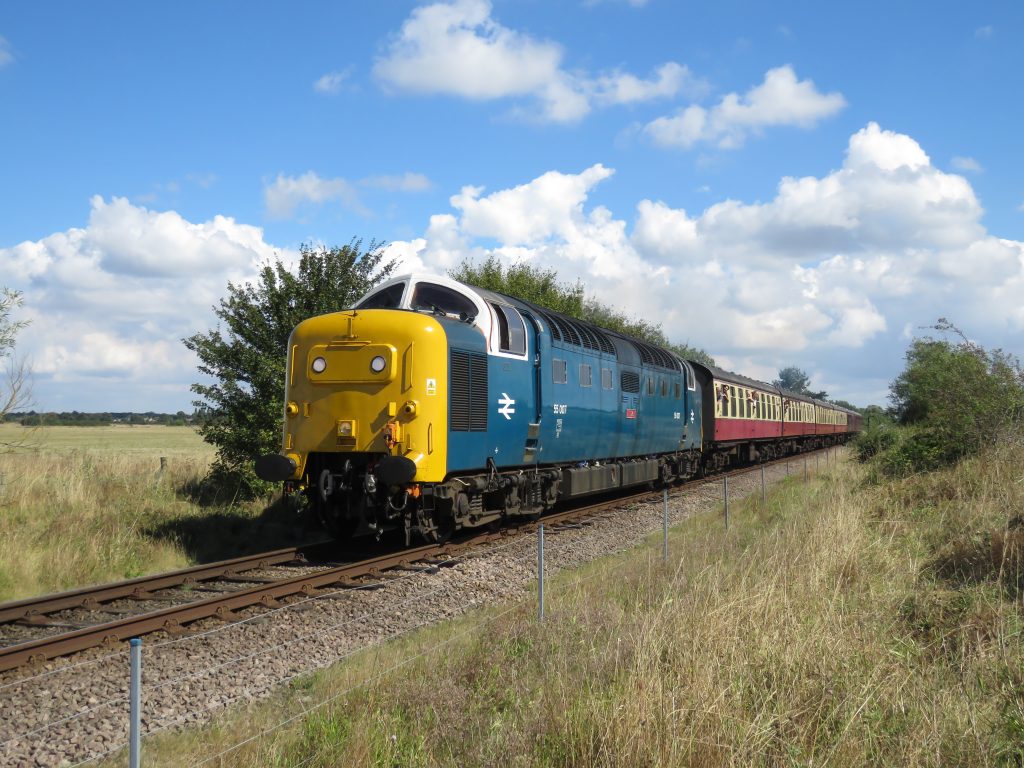 Deltic 55022 Royal Scots Grey drifts past Sutton Cross heading for Wansford August 2016.
Castor crossing site of the former Castor Station possibly my favourite spot on the line, I remember my Dad bring me to the crossing when I was 4 and seeing Union of South Africa a loco that would have a big impact on me in my love of trains. In recent years Castor crossing has become tricky for decent photos without having to go trackside due to vegetation.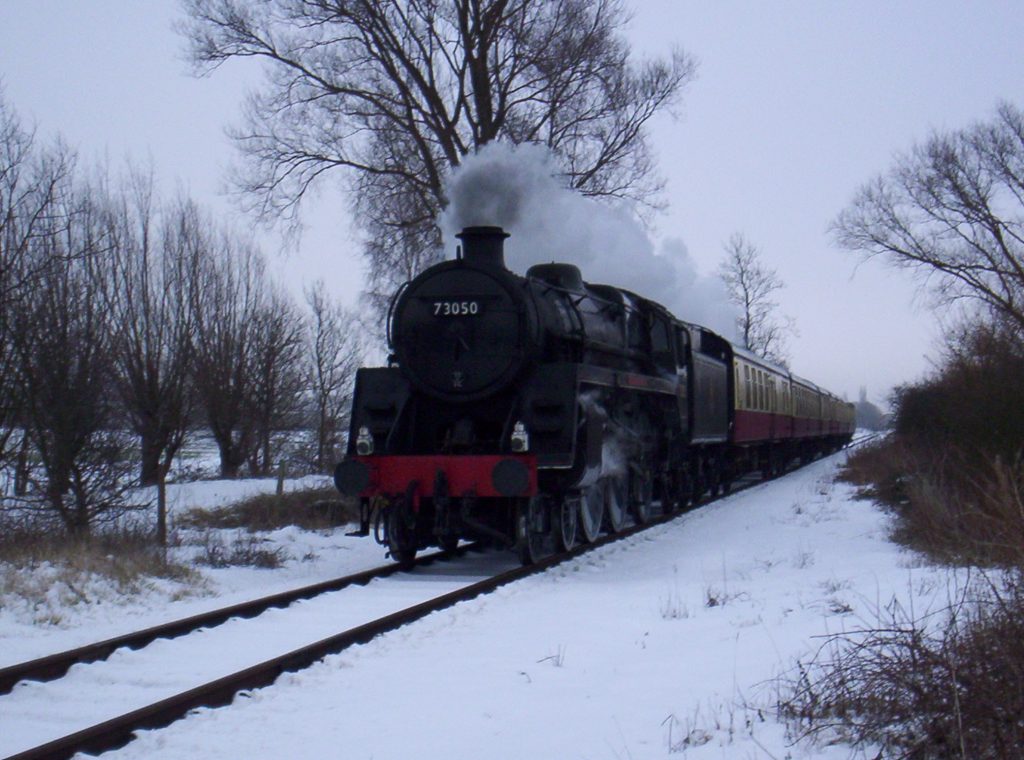 One of favourite NVR photos 73050 heads for Wansford at Castor crossing in February 2012.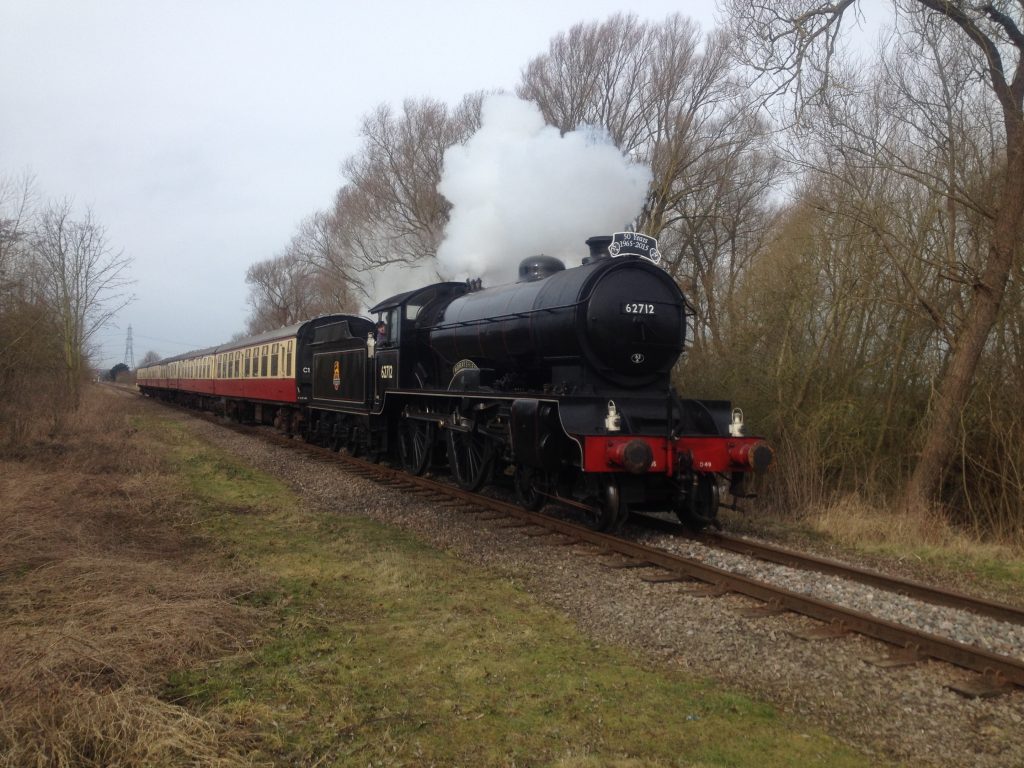 Visiting all the way from Bo'ness in Scotland D49 Morayshire heads for Peterborough with former New England shed employees on board February 2015.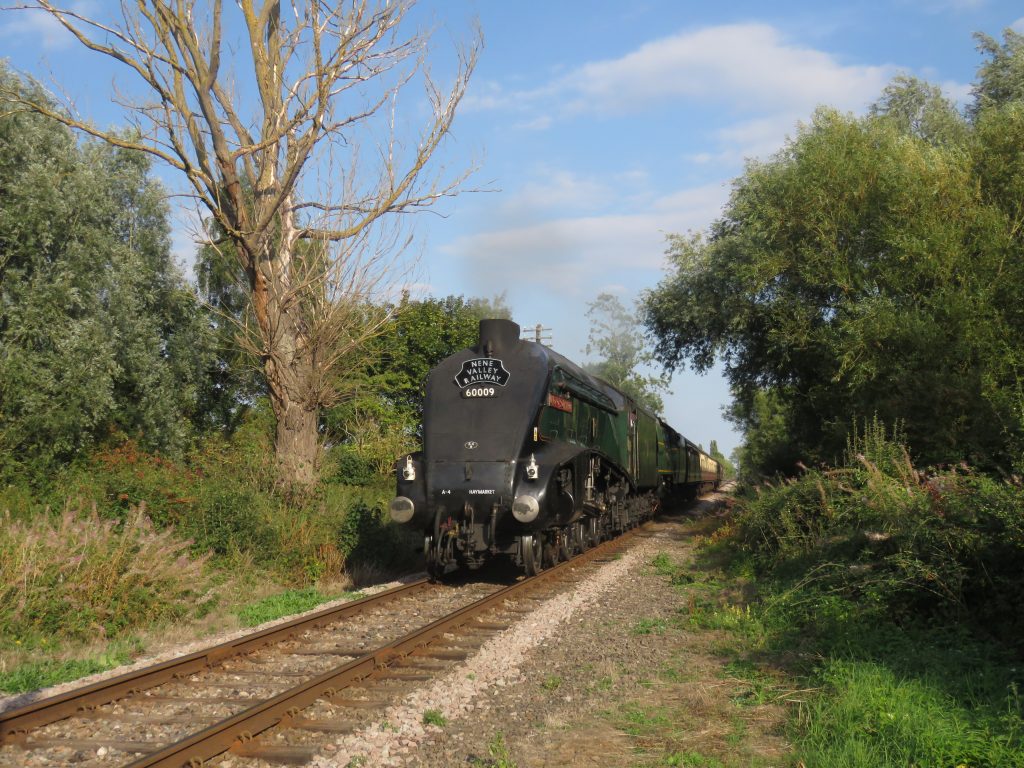 Superpower 60009 Union of South Africa and 34081 92 Squadron head for Wansford September 2018.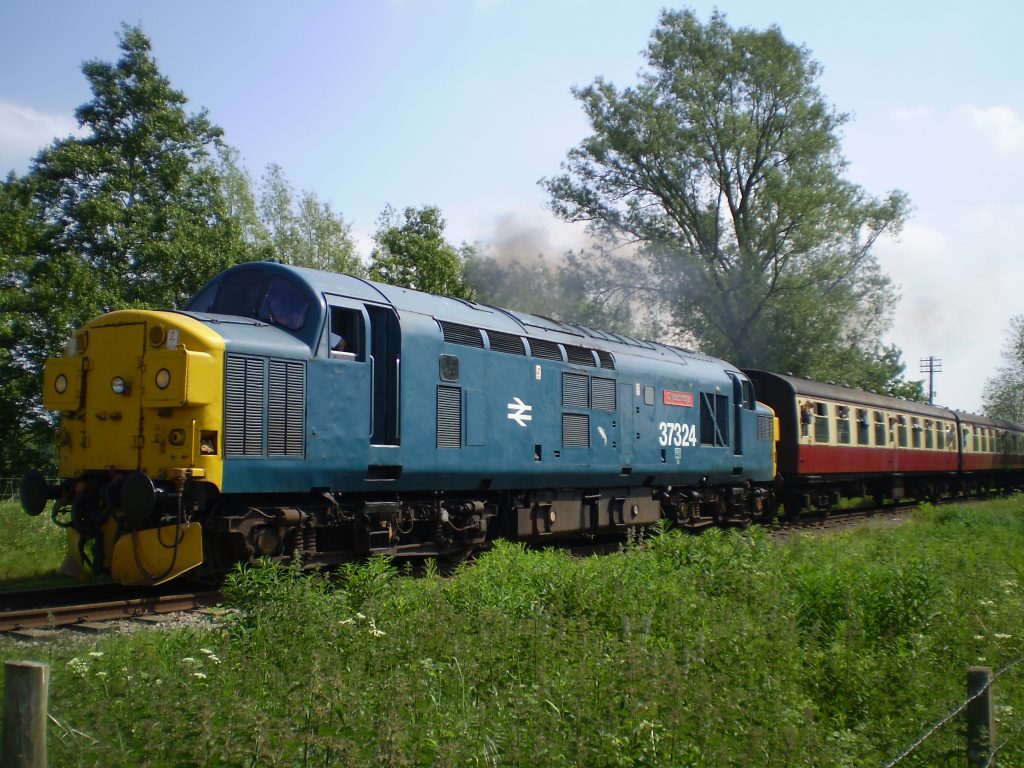 37324 heads for Wansford during 2014 Spring Diesel Gala.
Below are some photos taken from the fields between Castor Crossing and Mill Lane Bridge, some of the spots may have disappeared now behind vegetation.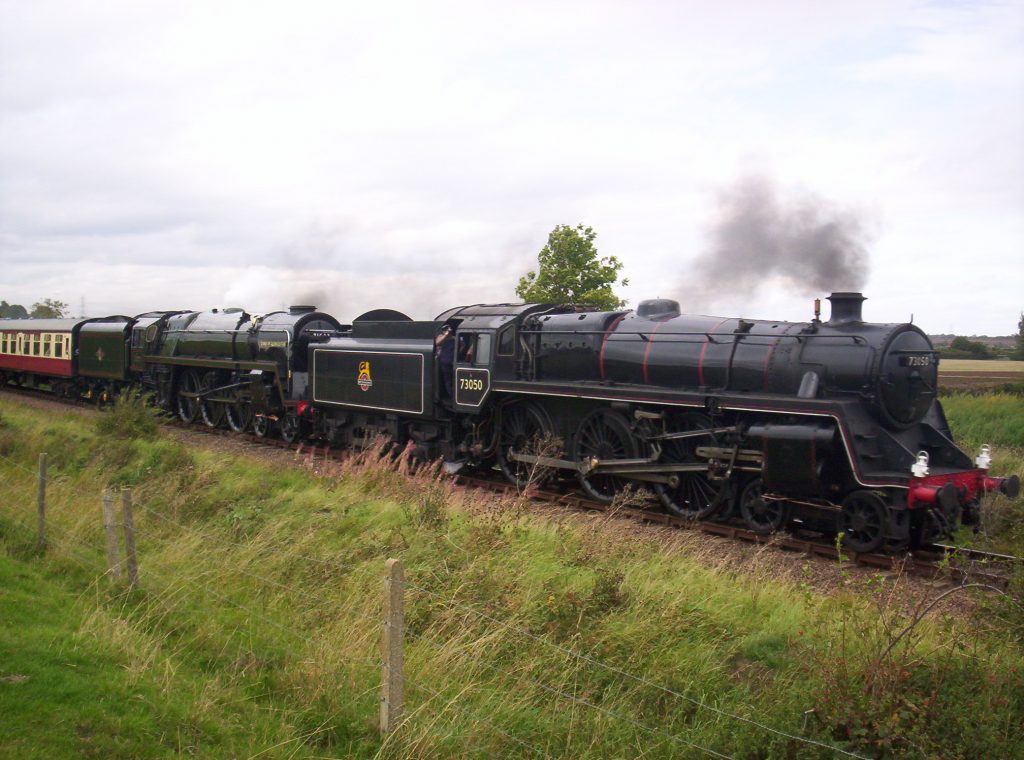 71000 Duke of Gloucester and 73050 City of Peterborough head for Peterborough just to the east of Castor Crossing September 2011.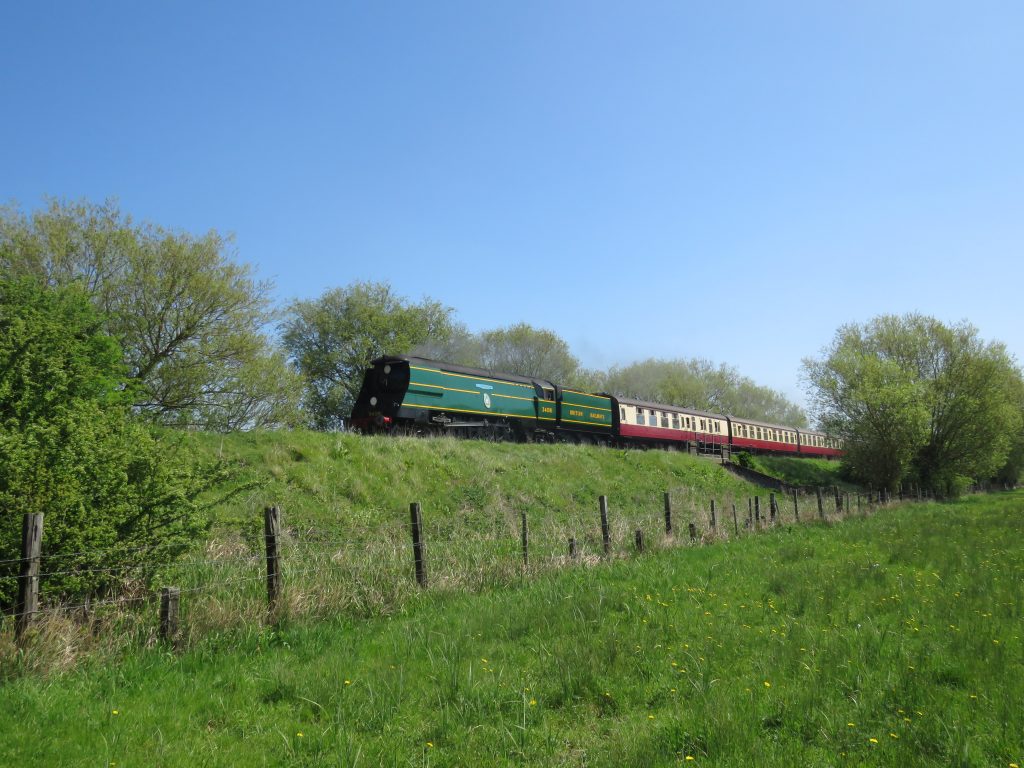 34081 92 Squadron passes Splash Dyke heading for Wansford May 2018.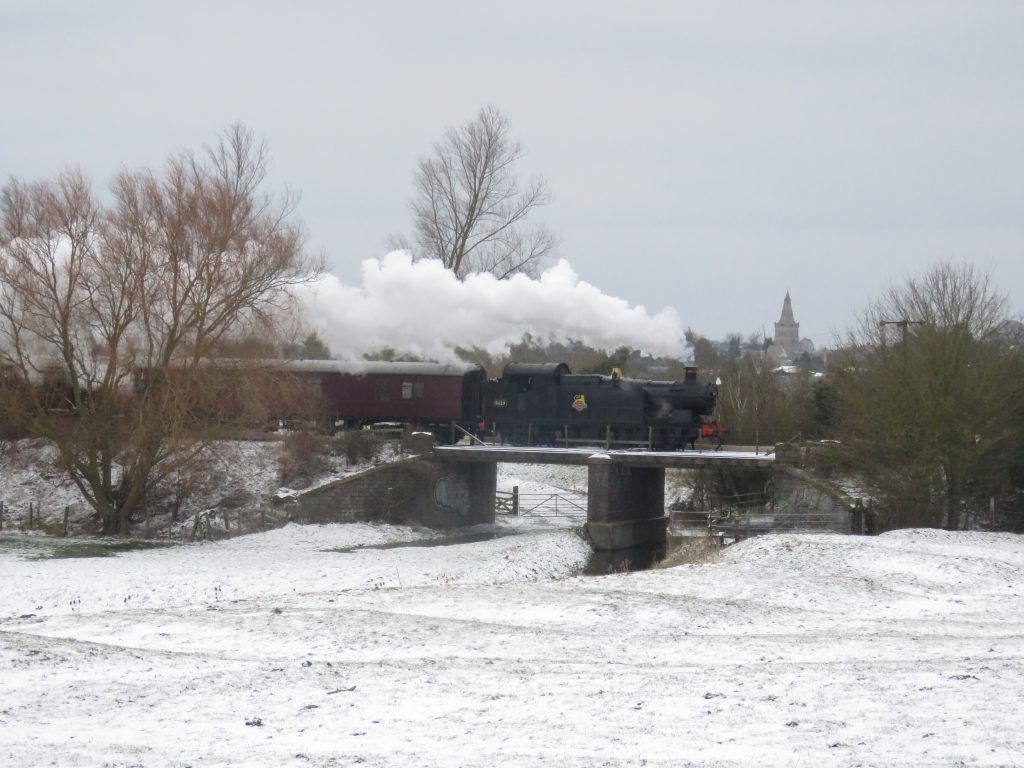 With Castor church in the background 5619 approaches Castor Mill Lane bridge with a train for Peterborough February 2018.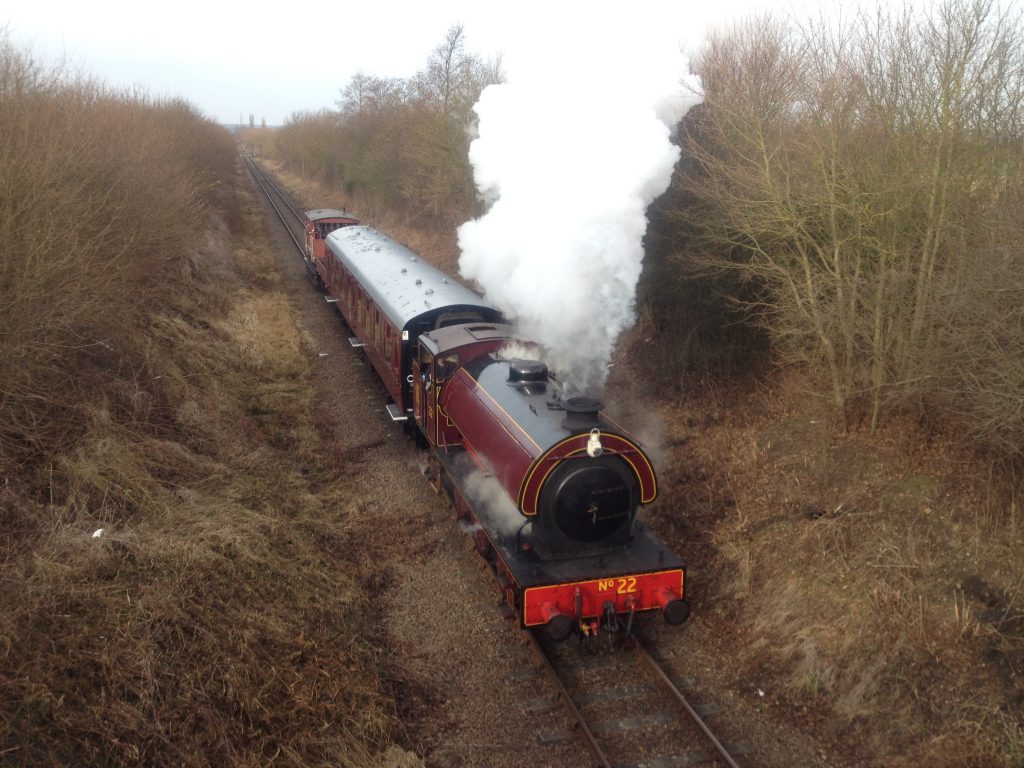 No.22 passes under Mill Lane bridge or Castor Bridge at the top of Castor Bank February 2015.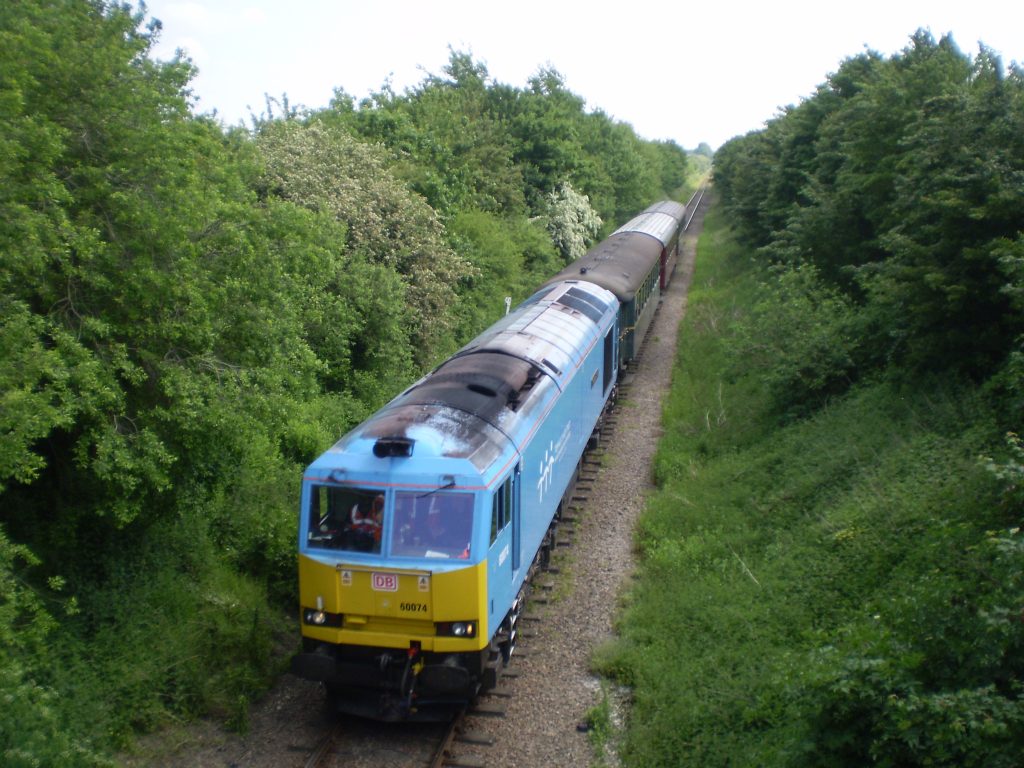 Class 60 60074 tops the summit of Castor Bank heading for Wansford May 2014.
Possibly the most popular lineside spot on the railway Castor Bank is always a good spot to see trains especially heading westbound towards as trains accelerate away from the speed restriction at the river crossing and begin the climb up Castor Bank.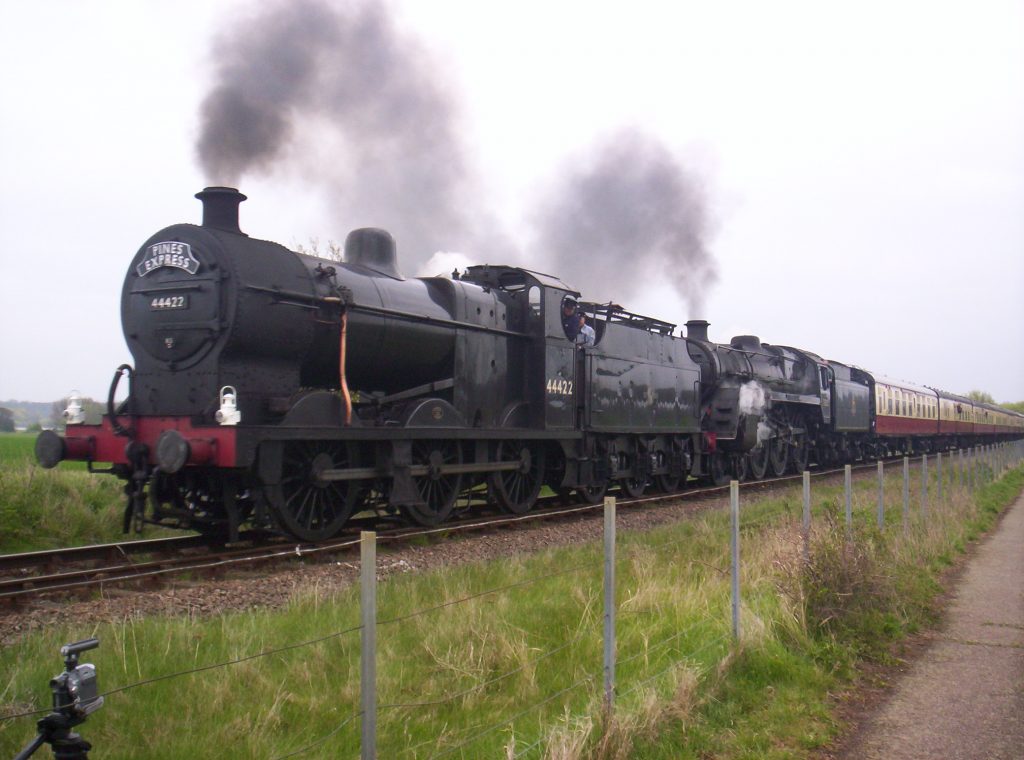 Somerset & Dorset friends reunited as former S&D locos 5MT 73050 and 4F 44422 head up the bank April 2010, on gala days you could have as many as a dozen people lined up along here photographing trains heading up the bank.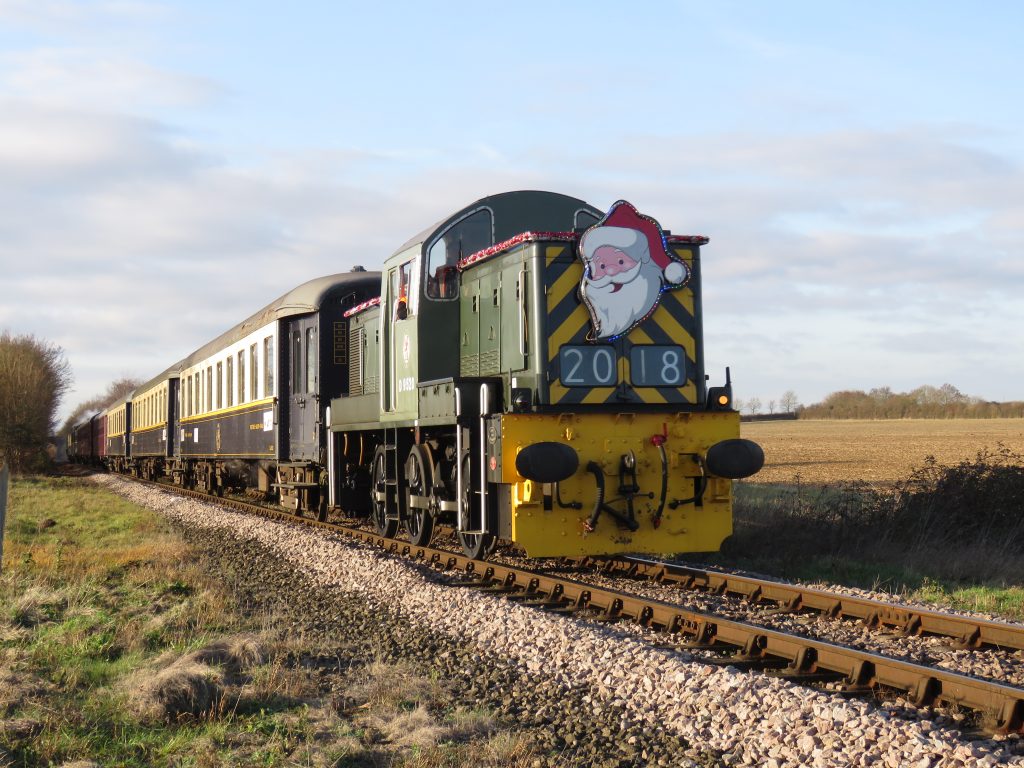 Class 14 D9520 heads down the bank heading for Peterborough with Santa Special December 2018.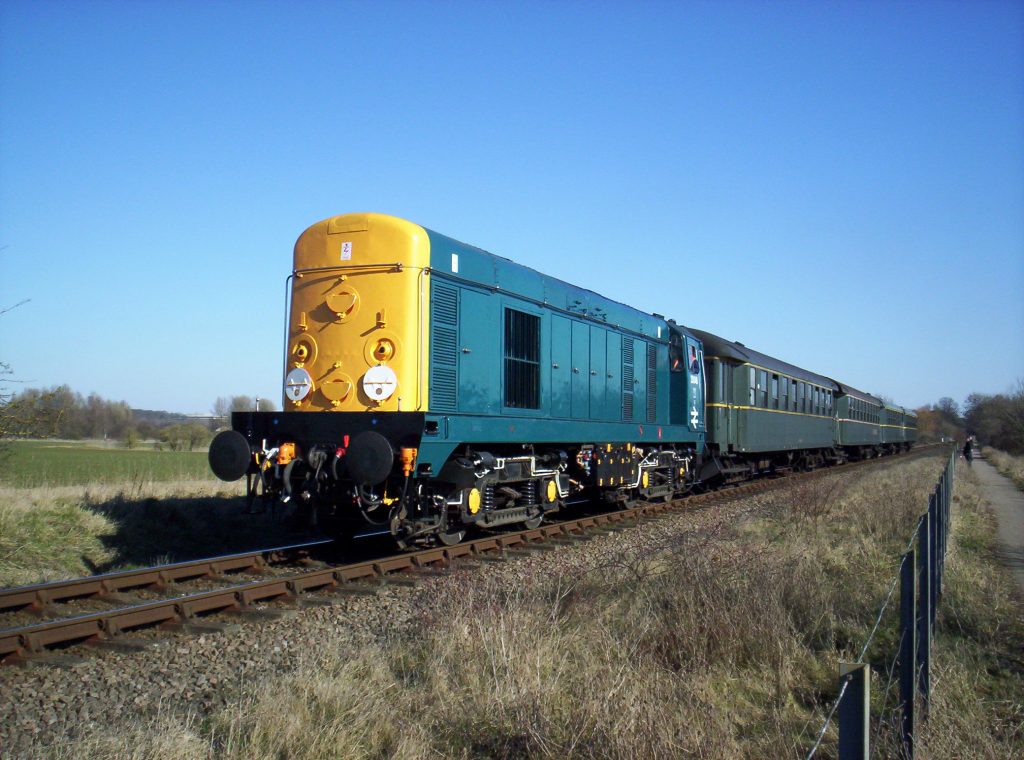 Class 20 20048 heads up the bank March 2010.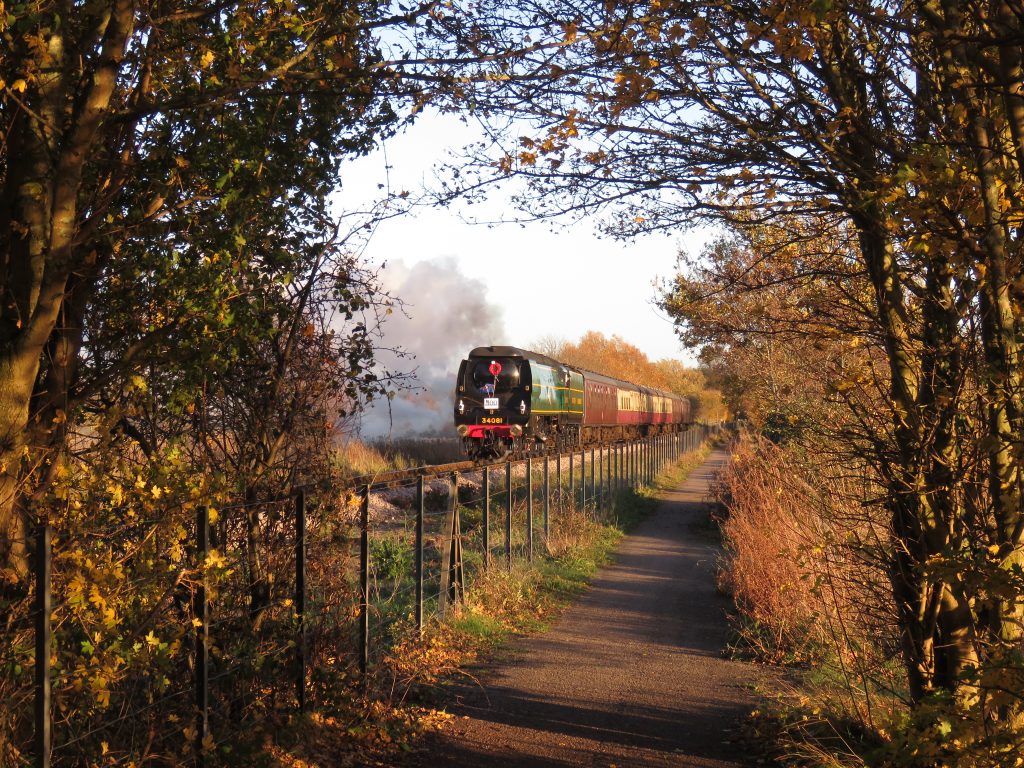 Perfectly framed by Mother Nature 34081 92 Squadron heads up the bank on Remembrance Sunday 2018.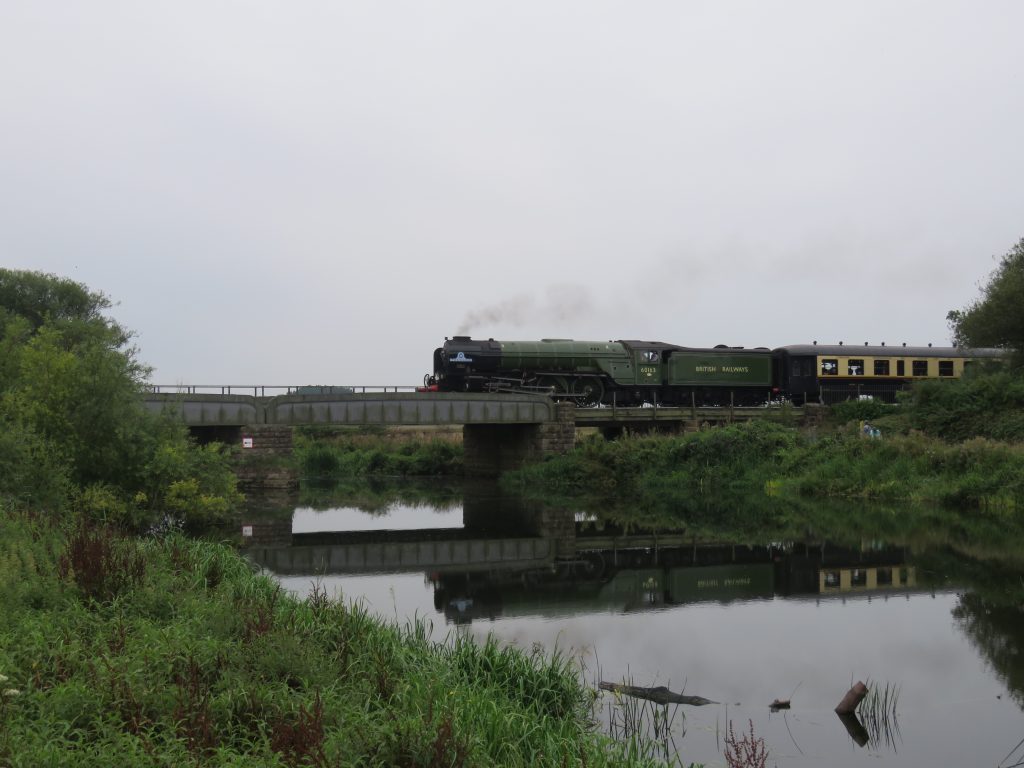 60163 Tornado crosses the Nene at Lynch river bridge with a train for PeterboroughAugust 2015.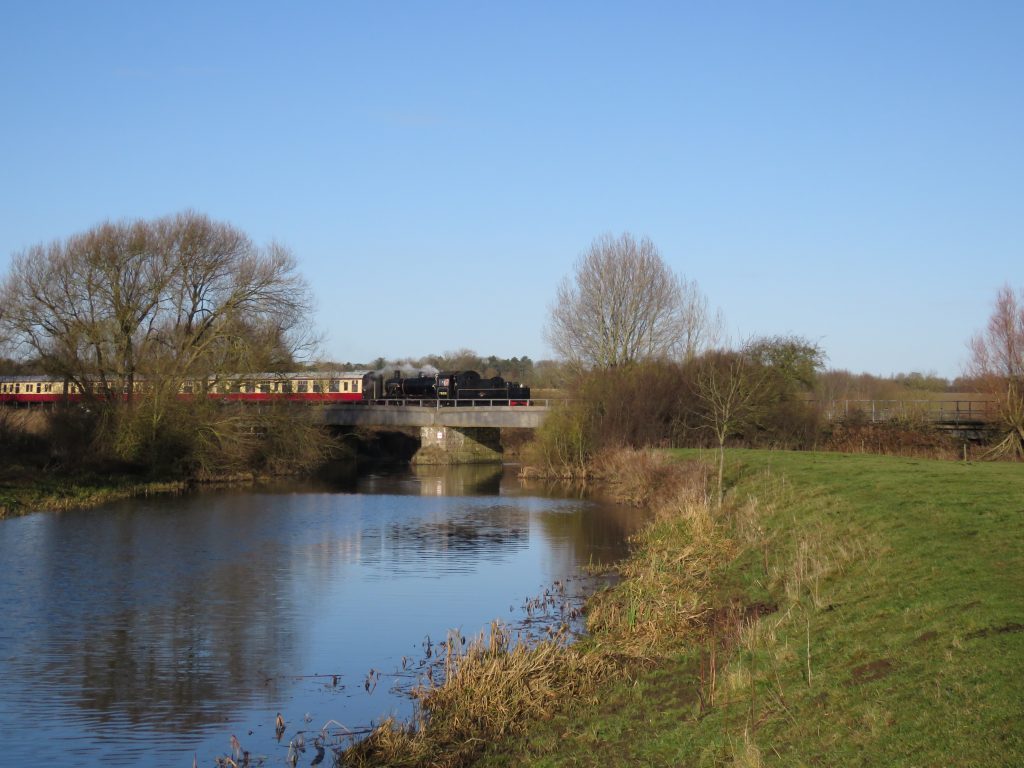 2MT 78018 heads for Peterborough at the Lynch river bridge January 2017.
Ferry Meadows bridge between good spot especially for filming trains going east as trains accelerate up the gradient away from the speed restriction over the river Nene.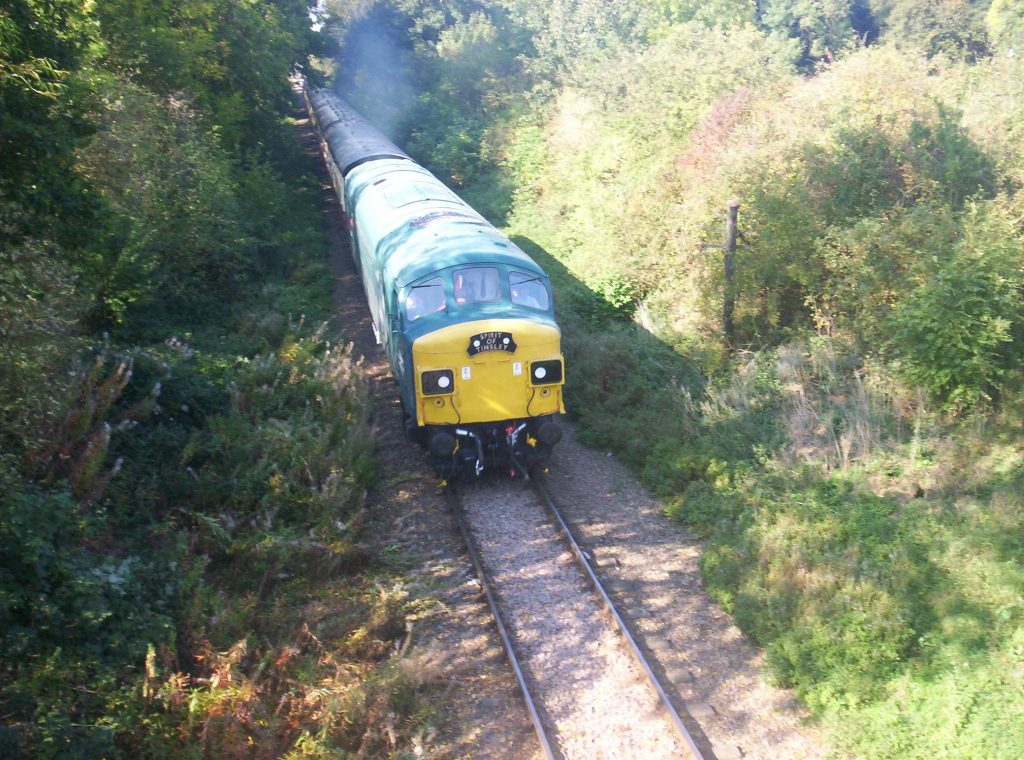 Visiting class 45 45060 accelerates up towards Ferry Meadows with train for Peterborough October 2011.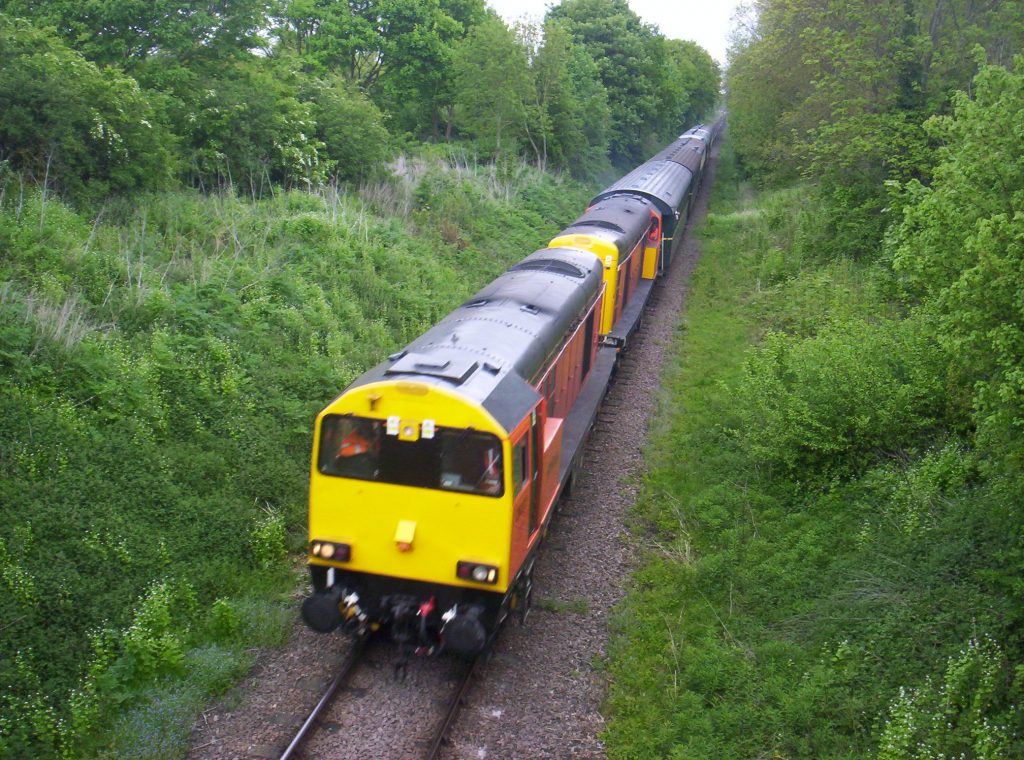 Visiting Class 20s 20134 & 20311 head for Wansford March 2013.
Tornado departs Ferry Meadows (as it was called back then) and crosses Ham Lane crossing heading for Wansford August 2015.