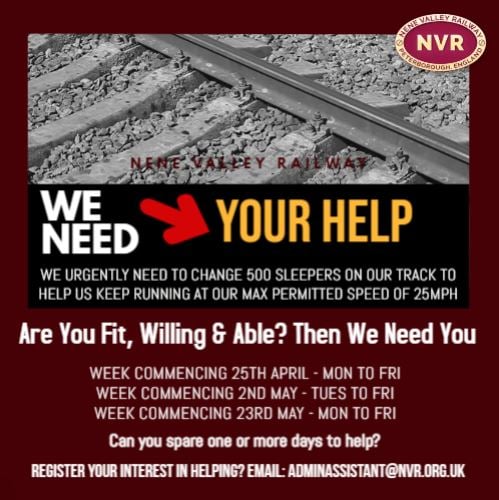 As a local Registered Charity (No. 263617) we need a little HELP to keep us running at our desired speed after a rough couple of years.

Can you spare a day or two to help our One Man Band Employed Track Manager & his Merry Team of 5 to 10 Strong Team of willing volunteers to change 500 sleepers on our tracks?

We have set aside 3 weeks in our running schedule to get this work completed, so if you are a local business and can spare a few willing people who are fit and able please message us and we look forward to welcoming you to Nene Valley Railway. Refreshments and facilities will be provided.