Part Three – Overton to Peterborough Nene Valley.
In this final third chapter I will be showing you the popular spots to watch trains between Overton and Peterborough Nene Valley having covered Yarwell to Overton in Chapters 1 & 2. With a public footpath practically paralleling the whole railway all the way from Wansford to Peterborough there are plenty of good public places to view the railway from. 
We start this chapter at the yacht club crossing just to east of Overton station situated on a curve it is a popular spot to see trains while out walking in the Ferry Meadows country park.
71000 Duke of Gloucester heads away from Ferry Meadows station as it was then called heading for Peterborough October 2011.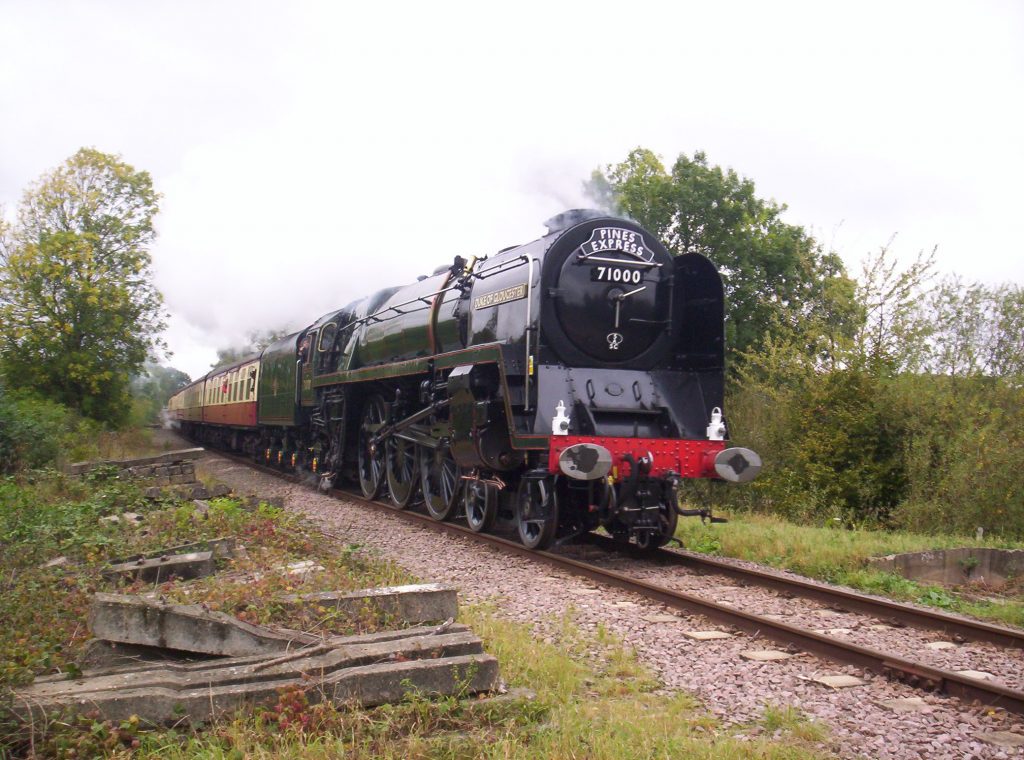 3F 47406 heads for Wansford October 2018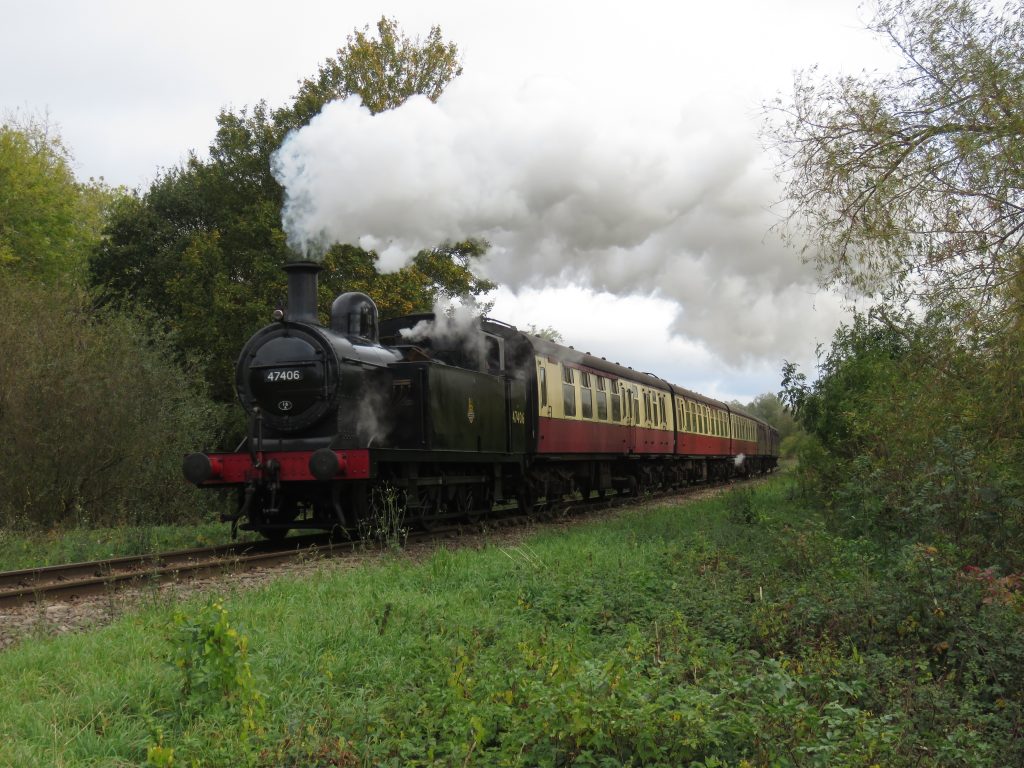 Orton Mere foot crossing and station are popular spots to watch trains especially on Gala days when the passing loop at the station is being used.
Prototype High Speed Train Class 41 on the trailing end of a class 56 as it heads for Wansford April 2016.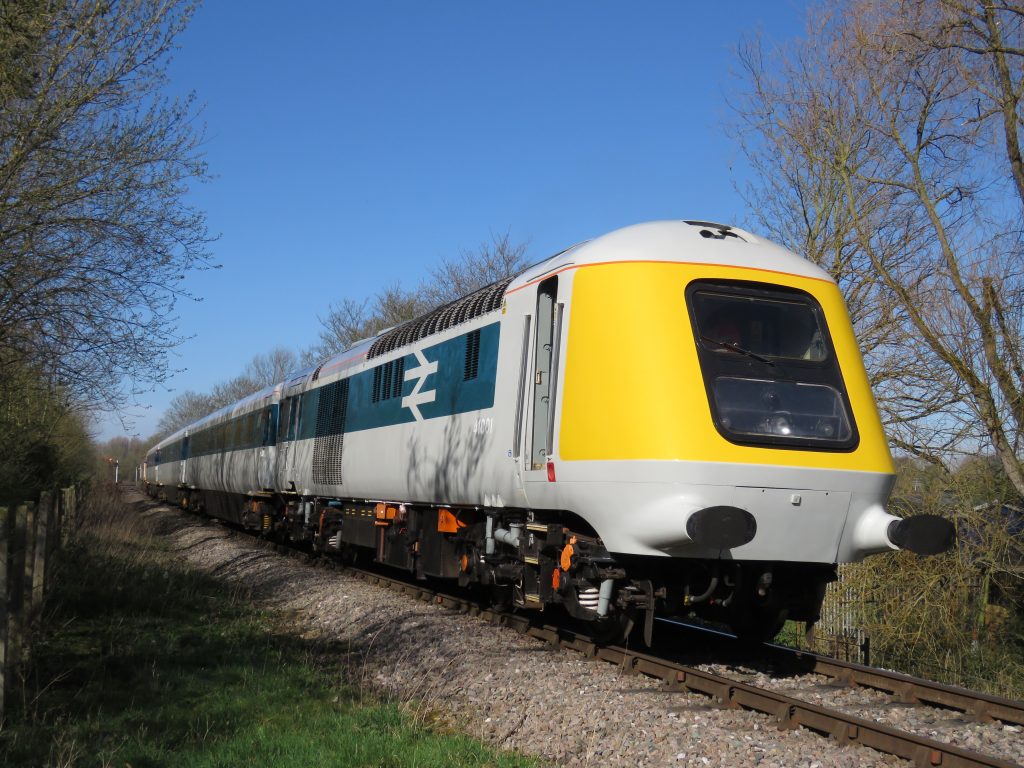 Double header combination Coal Tank 1054 & Pannier Tank 1501 exchange staff with the signalman as they depart Orton Mere for Wansford during the 2015 Steam Gala.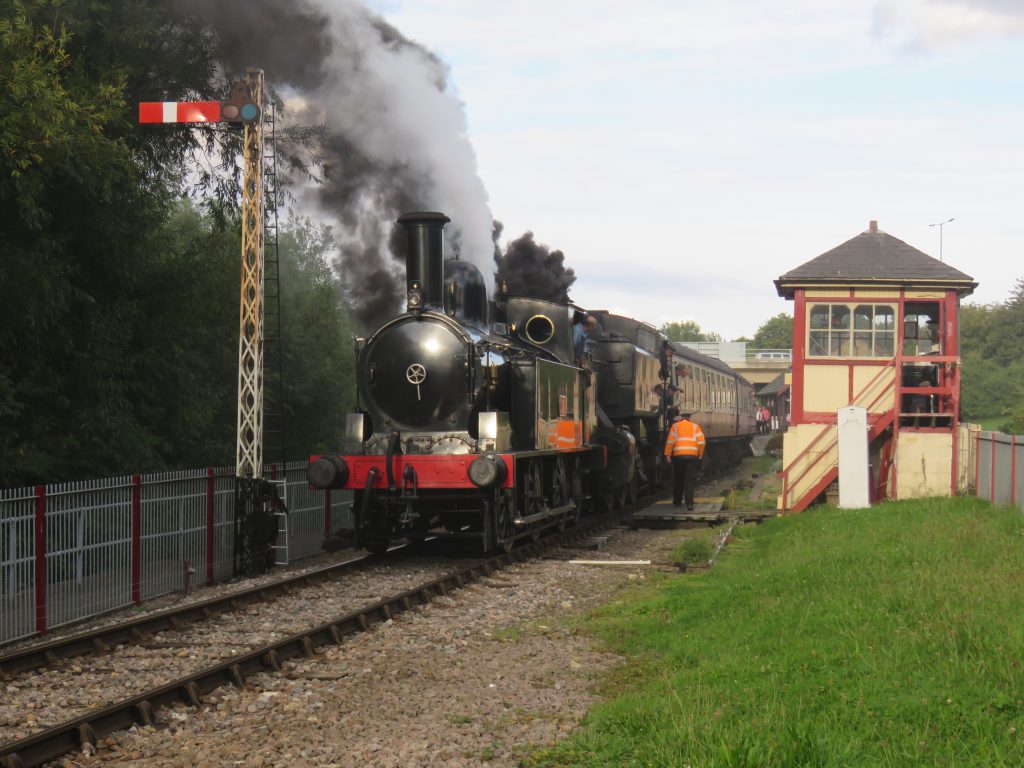 Deltic 55022 Royal Scots Grey passes 46100 Royal Scot which had just come off the main line.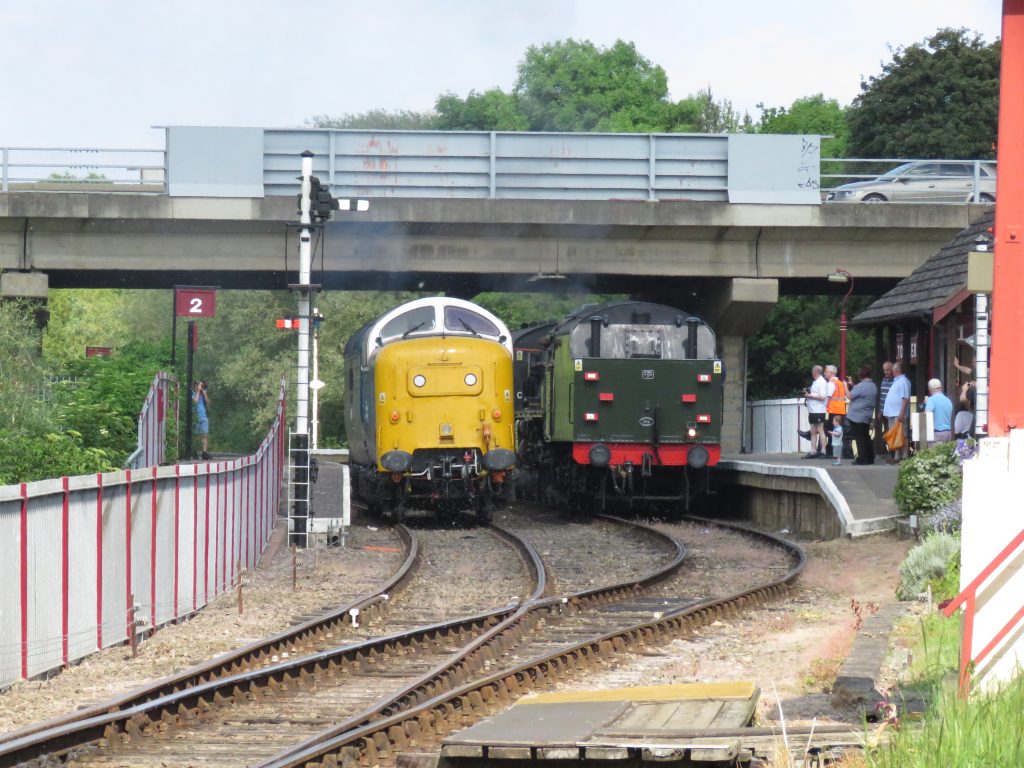 73050 City of Peterborough arrives at Orton Mere in snowy conditions February 2012.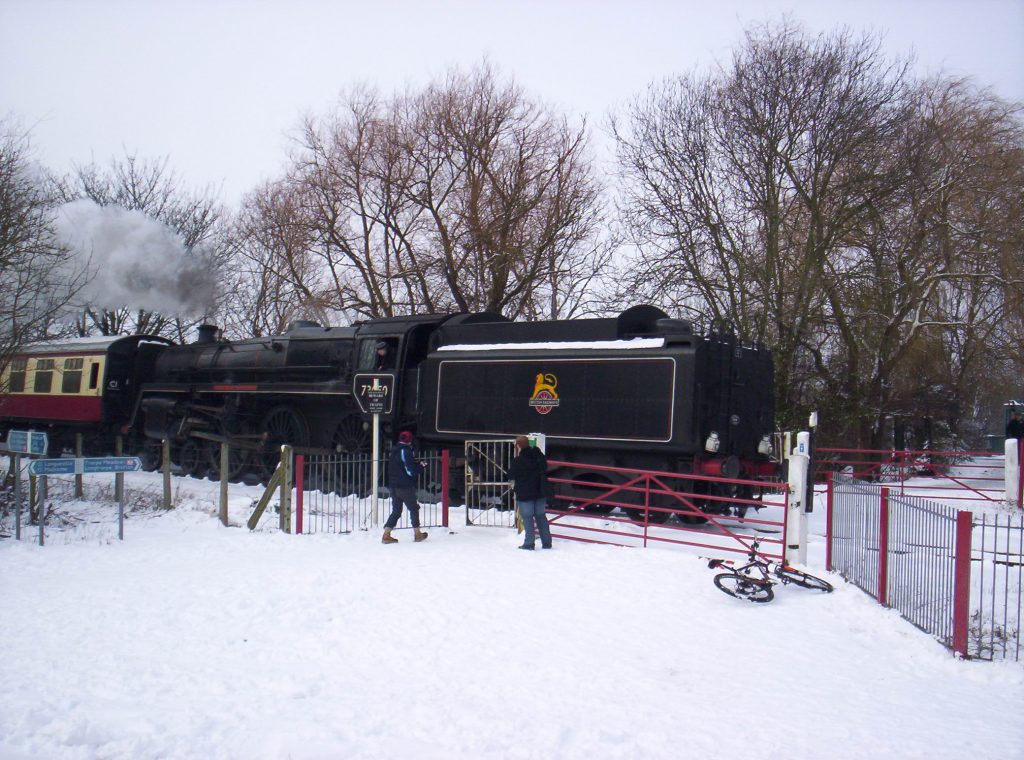 Class D306 Class 40 Atlantic Conveyor departs Orton Mere for Wansford during spring the 2010 Spring Diesel Gala.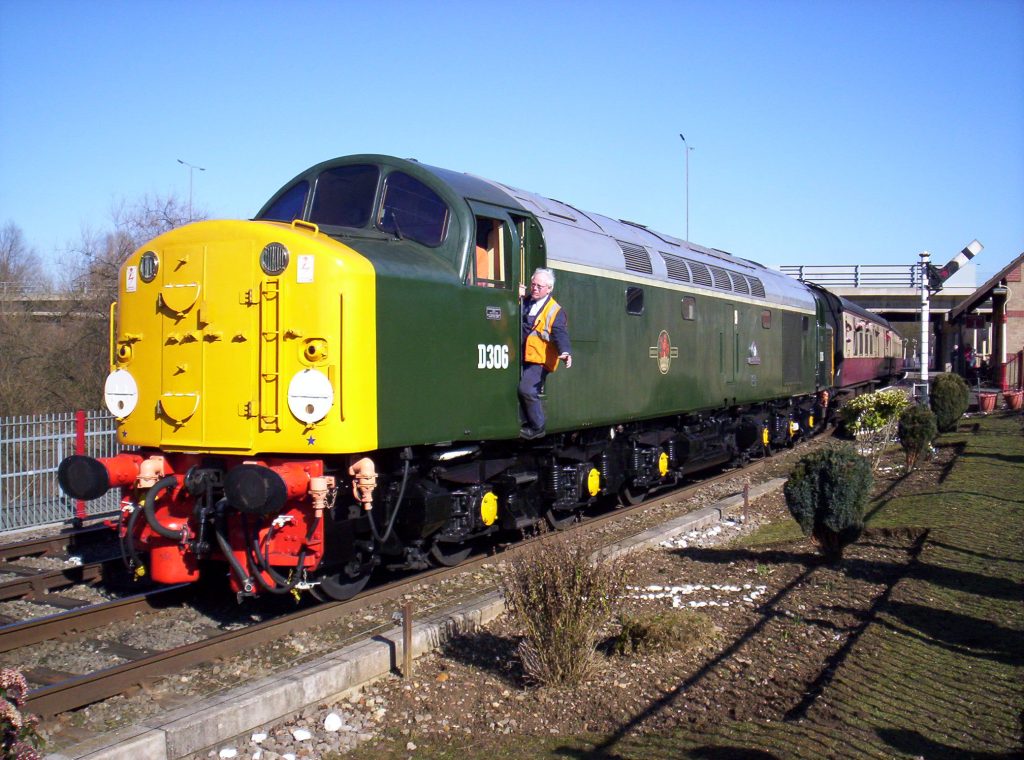 Old friends reunite former Somerset & Dorset locos resident Standard 5 73050 City of Peterborough passes visiting 9F 92212 at Orton Mere station during the Steam Gala 2014.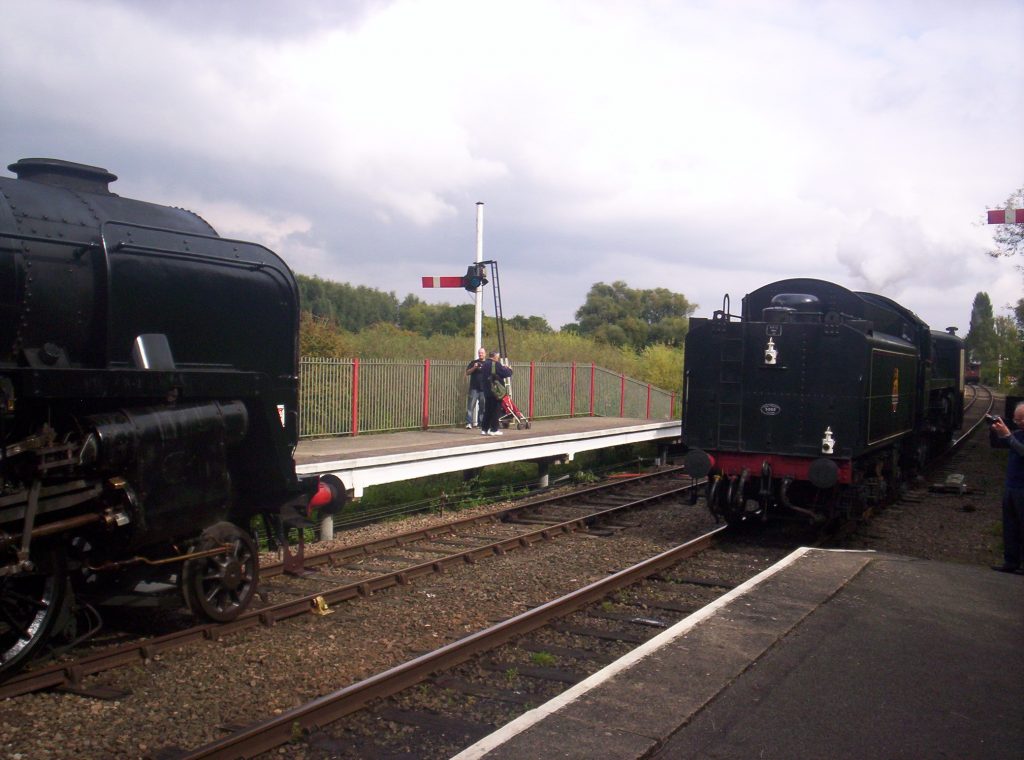 Longville Junction along with Castor Bank one the two most popular spots on the railway to see trains going past its here where the fletton loop diverges off. Even though the 2 tracks are actually 2 single lines Longville Junction has got that main line look about it with double track.
D1062 Western Courier passes Longville Junction during the 2010 Autumn Diesel Gala, note how different the crossing use to look like before it was remodelled.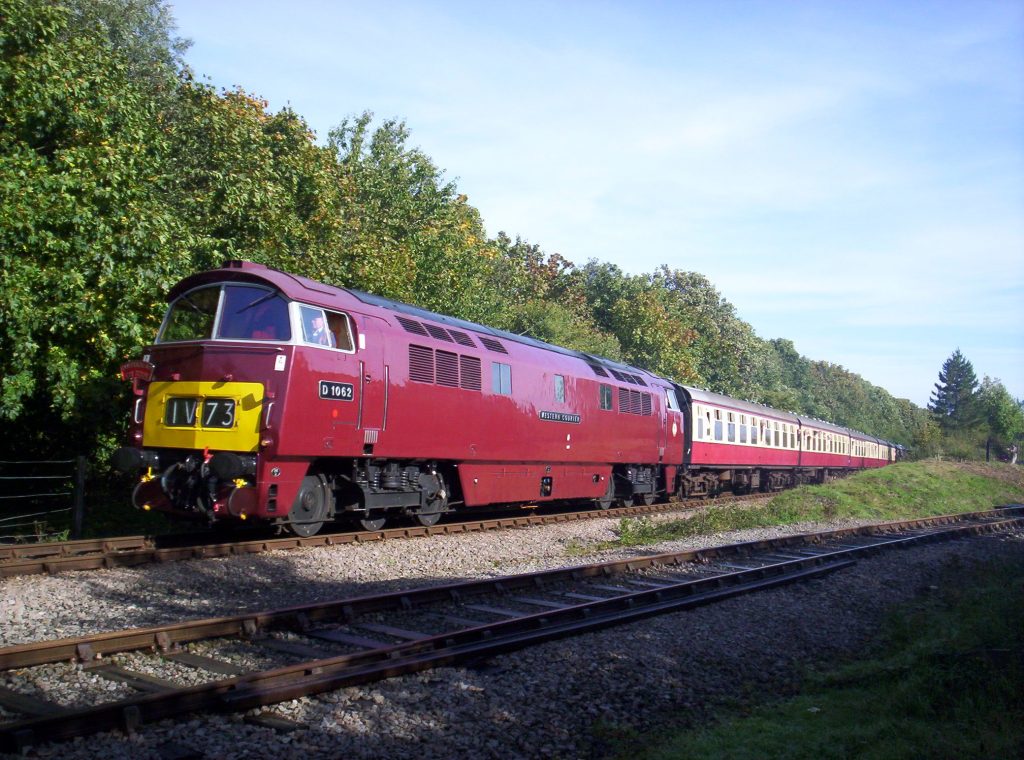 4464 Bittern passes Longville Junction with train for Peterborough during the 2012 Steam Gala.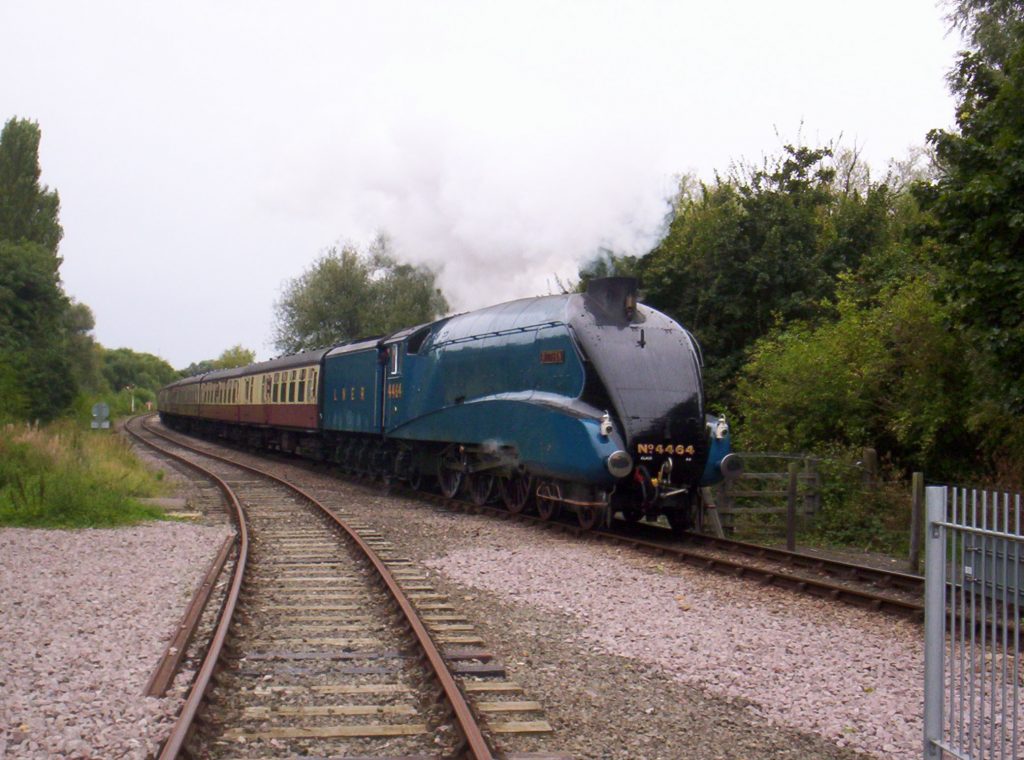 Class 31452 passes by with a train for Peterborough during the 2016 Spring Diesel Gala.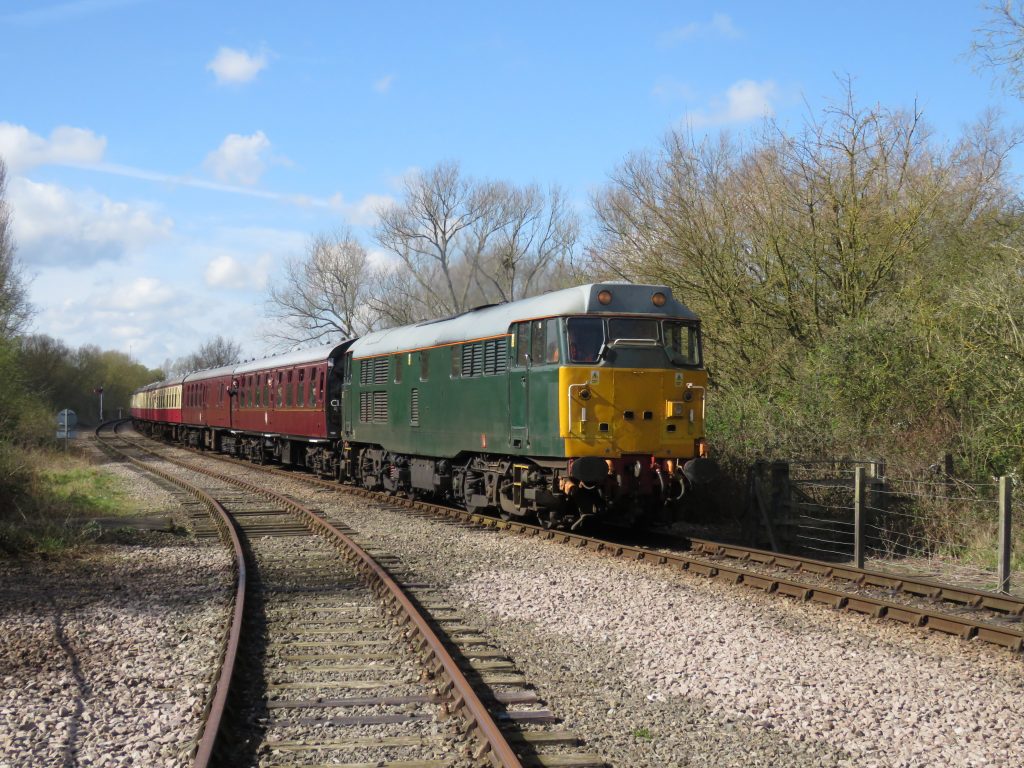 Austreity 75008 Swiftsure passes Longville with a Santa Special for Peterborough November 2016.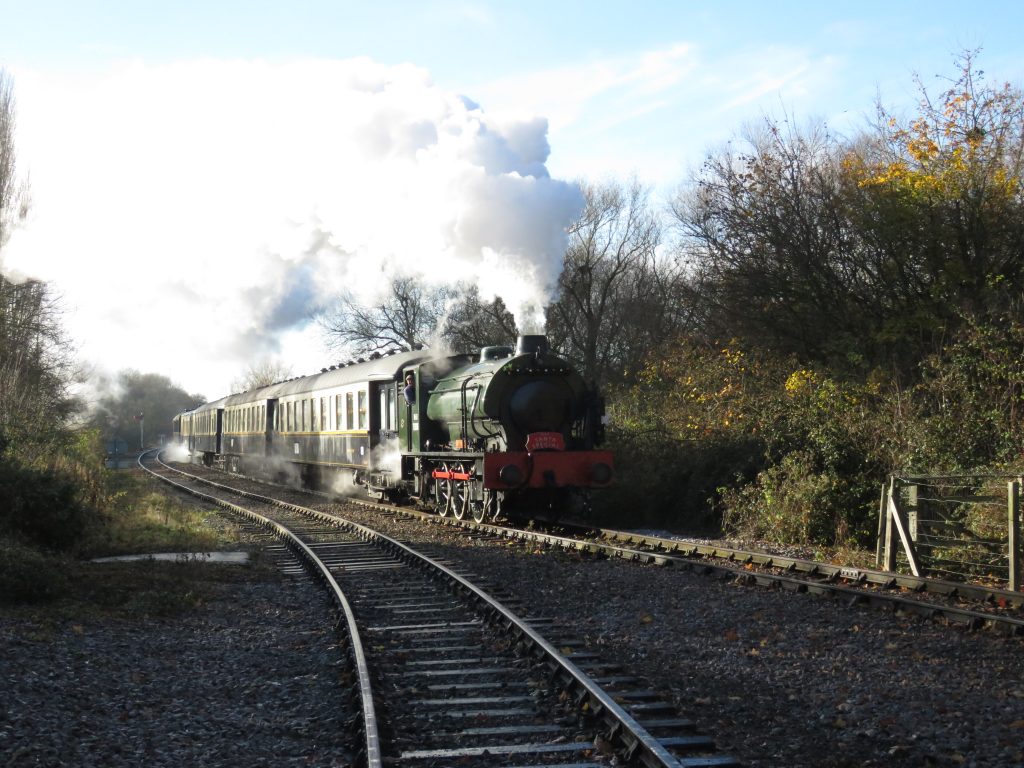 60009 Union of South Africa opens up for a run past the junction during a photo charter September 2017.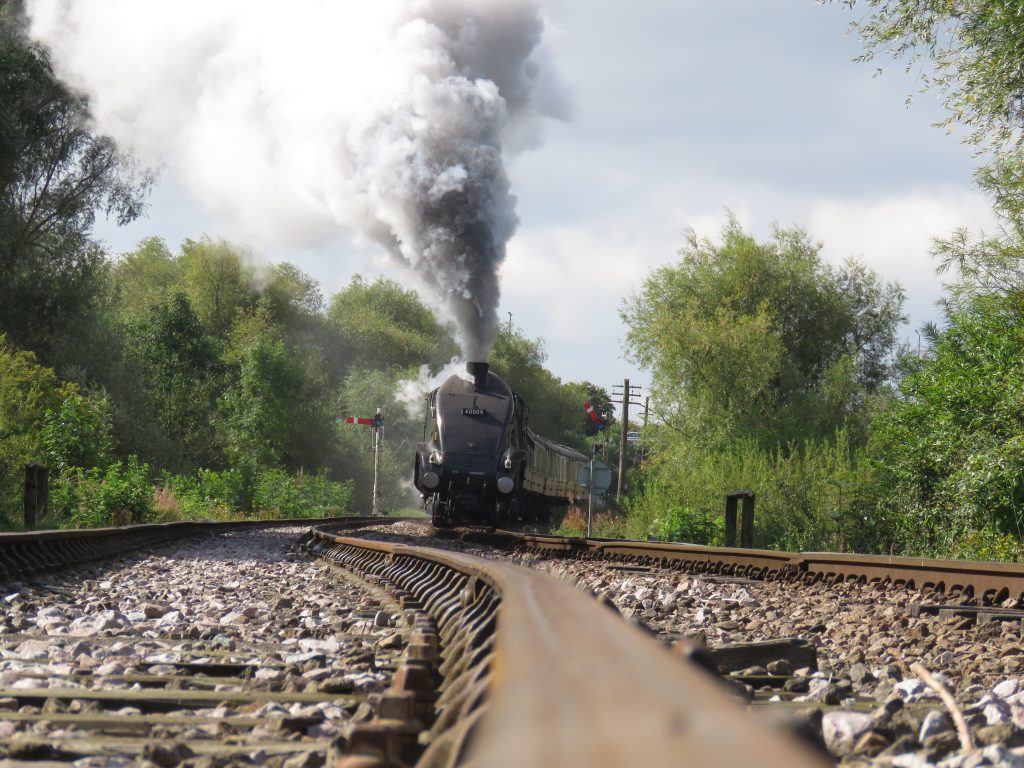 One last good spot before we reach Peterborough the foot crossing at Wharf Road is always is good spot to see trains departing Peterborough especially if you are filming.
Large Prairie 4141 departs Peterborough for Wansford March 2013.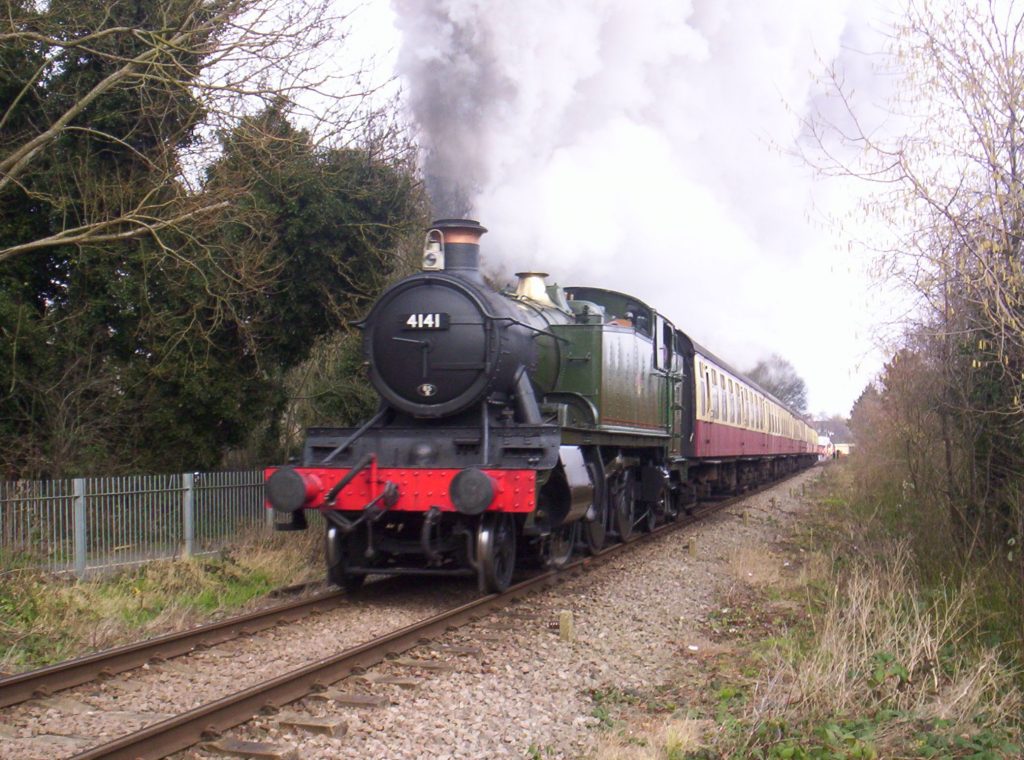 Lastly we reach the end of the line at Peterborough Nene Valley station.
4936 Kinlet Hall runs round at Peterborough during the 2011 Steam Gala.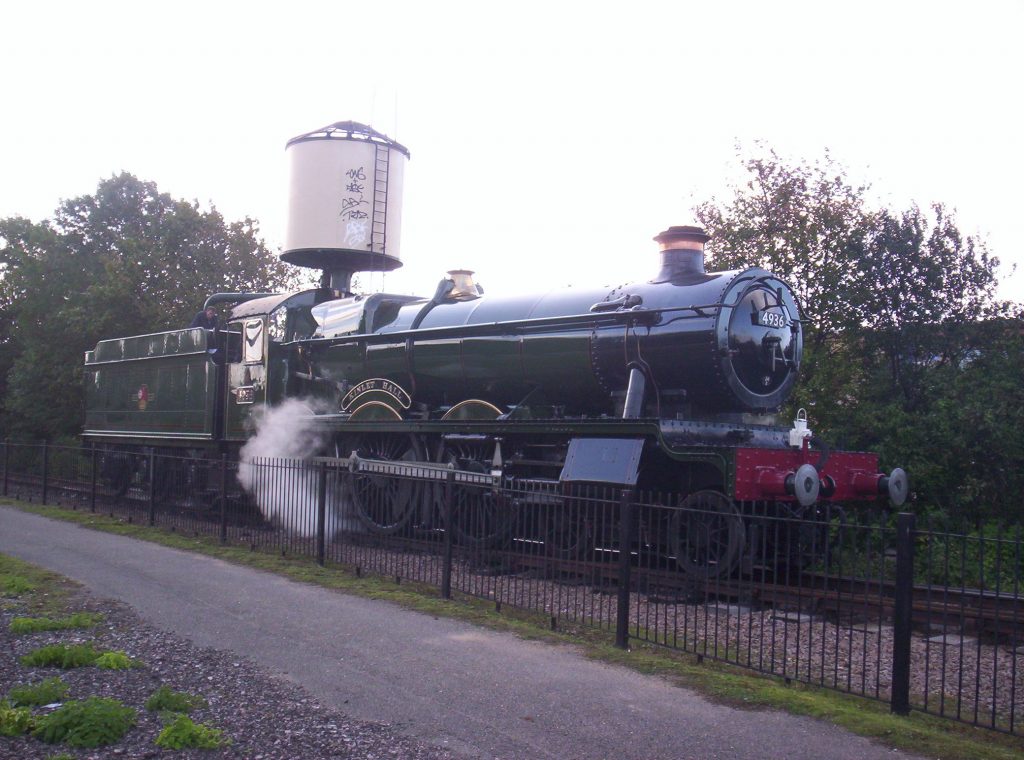 A4 4464 Bittern is uncoupled at Peterborough during the 2012 Steam Gala.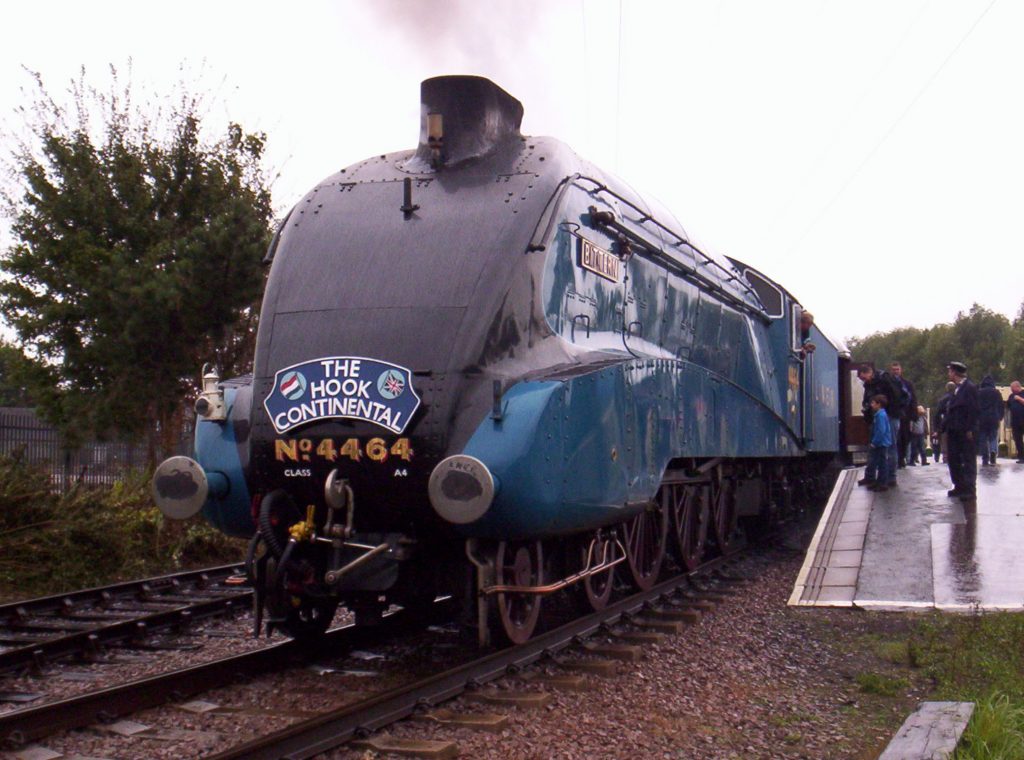 Well that's end of the three parts off photographing along the NVR I hope you have enjoyed reading them.