Easter can be a funny time of year, it's success or otherwise is very dependent on the weather. Many say it always seems colder on Easter weekends.
Anyway, this year was different, we had four nice days weather wise and on all four days 92 Squadron provided hauling of all services.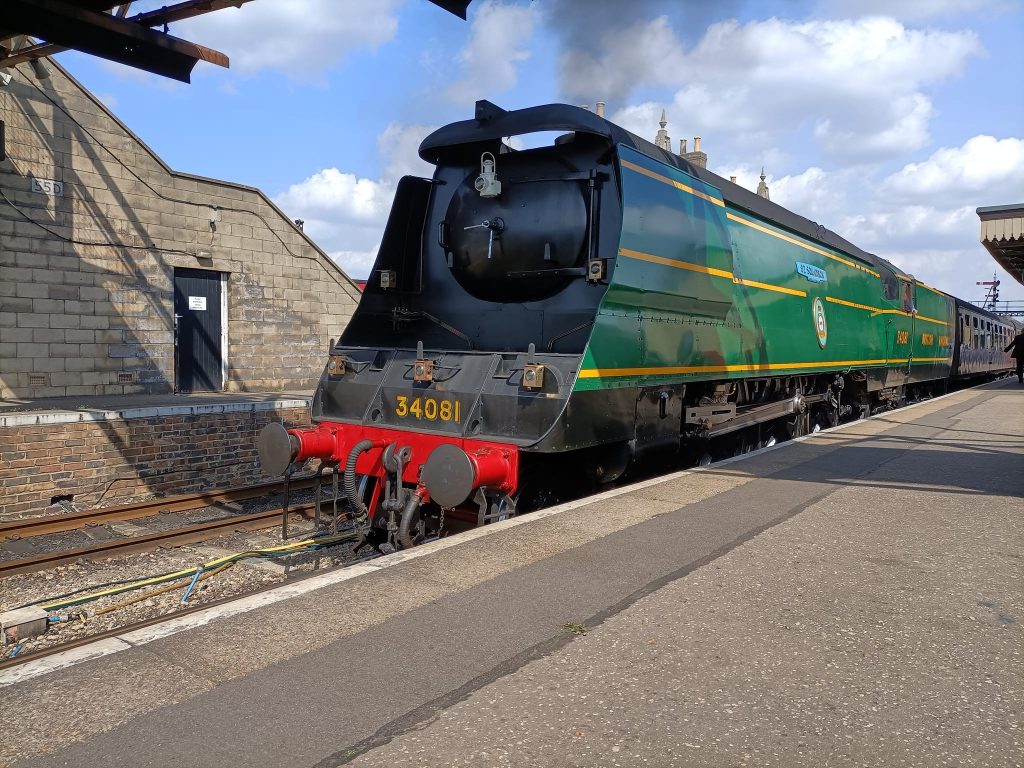 It does no harm to be running a large locomotive on busy weekends. 92 Squadron did us proud. All services were almost to or on time.
For me personally it seemed quite strange not to be at a station, but circumstances dictate otherwise. So as with other running days we manned the Webcam and chat and we were busy there instead with people after anything from a chat to specific information.
The trains were busy and the visitors happy judging from the feedback we got on the cam. Nice to see smiling faces as the train passes.
Credit must be given to all the working members who were working over the weekend, the railway was shown at it's best.
I could of course post some pictures of previous Easter holidays complete with a mixture of the following, rain, sleet or snow but that would not be fair. We had a super weekend on the railway and hopefully it will be the first of many in the future.